Ostrich Fern: Border Plants |
Ostrich Fern Among Most Popular Landscape Plants
Once homeowners are introduced to the ostrich fern, also known as the shuttlecock fern, they quickly recognize that its large, tall, and lacy fronds make a perfect addition to their landscaping needs. It makes an excellent border plant in any garden and is the perfect plant choice for areas of the garden that seem to resist any further plant growth. Ostrich fern can thrive even in areas of the garden that tend to be quite damp in addition to very shady without much sunlight.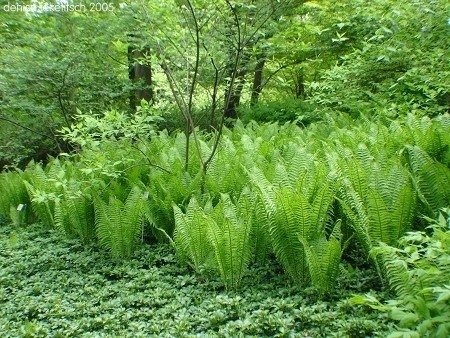 Ostrich ferns are a landscaper's best friend. The broad leaves of this versatile plant variety provide the perfect way to cover over bare patches and other areas that have become eyesores because nothing else seems to take root in the soil. This beautiful verdant green plant makes an excellent border plant for gardens that tend to attract deer. Because deer dislike its taste and aroma, this fern makes the perfect natural fencing and border material to protect the fruit, flower, and vegetable contents of a garden from intruding wildlife.
Ostrich fern makes an excellent ground cover, growing to a height of almost two feet when fully mature. The abundant feathery green leaves also form the perfect backdrop for shade-loving flowering plants such as bleeding hearts. They are easy to plant in shallow holes and should be watered regularly until they firmly take root. They are also a favorite landscape plant because they require very little maintenance compared to the beauty they provide. Gardeners need to keep them supplied with enough water, especially during dry seasons of the year, in addition to cleaning away any debris left when the plants go dormant.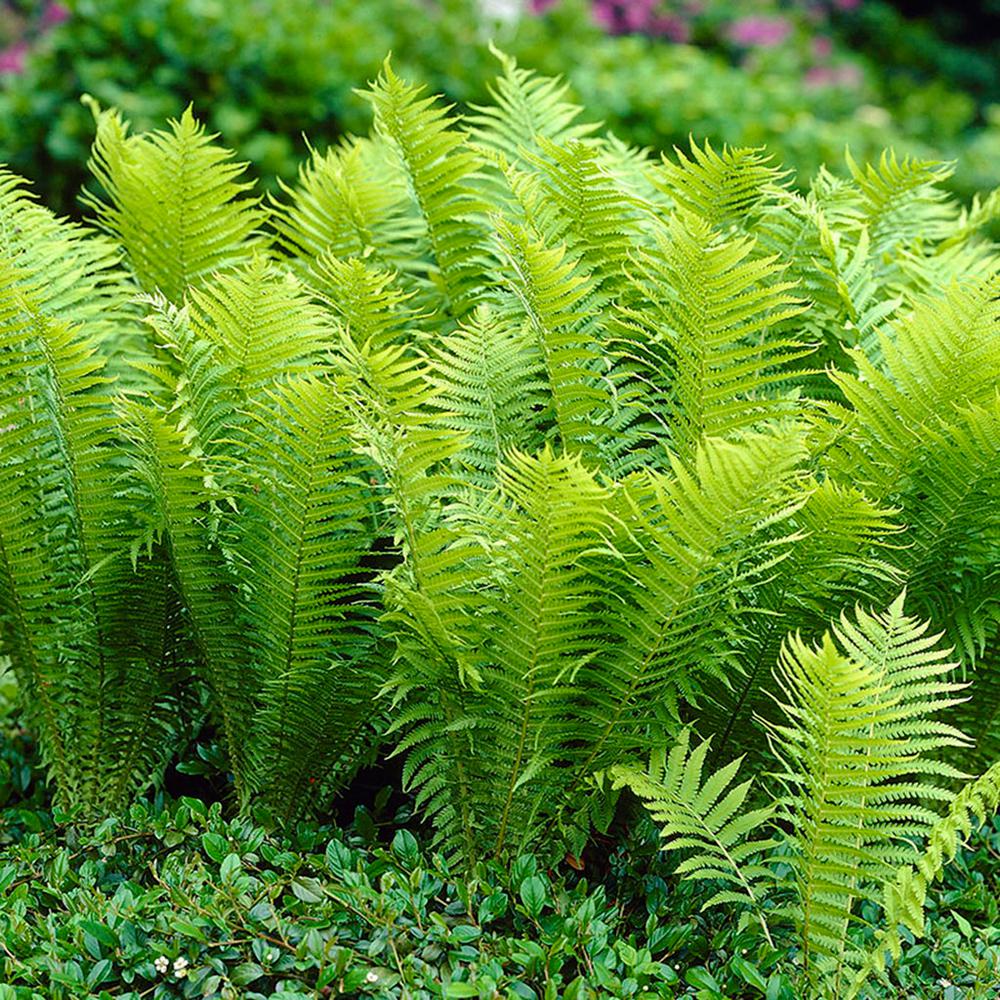 These ferns provide gardeners with a bonus in addition to their beauty as a landscaping accessory. The tender tips, known as fiddle-heads, can be harvested for eating. So it's easy to see why this fern variety has quickly grown into one of the most popular landscape plants. Easy to maintain, this fern variety is the perfect solution for covering bare garden spots, for thriving in shade-covered damp soil, for offering a natural garden border that keeps away deer, and providing a delicious salad ingredient as a surprise benefit.
Share