Perennials: More Than Meets the Eye
Perennials Live For Decades, Annuals Dies Out Every Year
It may surprise family gardeners, but perennials provide more than reliable color and beauty. As a primary flower bed plant, they create a root system that helps improve soil structure. When perennials flourish, their roots support healthy soil aeration and improve the water and oxygen delivery system. However, those and other perennial benefits tend to fly under the radar.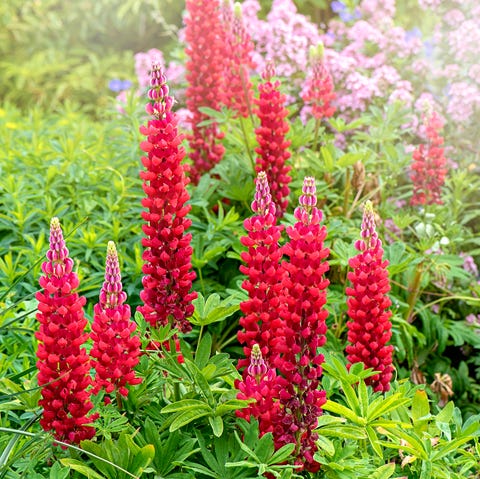 That's large because the average homeowner is focused on the landscape beautification perennials offer. Another reason people visit a Tennessee plant nursery is because perennials reduce the time you spend working in gardens and more time enjoying them. With that in mind, these are practical considerations when selecting these garden beauties at our TN nursey.
Top Perennials To Select At Your TN Nursery
When selecting the best perennial plants for your gardens, remember that not every species is suitable for the regional climate. Some cannot stand up to winter, and others may wilt under the heat of a Tennessee summer. There is, however, a wide range of perennials that offer everyday people a lifetime of attractive gardens.
Black-Eyed Susans: This native North American flower infuses family gardens with a fetching yellowish-gold that ranks among the standout perennials. They are examined as one of the most popular wildflowers and can blanket an area in just a few seasons.
Echinacea tennesseensis: Commonly called the "Tennessee Coneflower," its lush purple-pink petals and distinctive seed center make it another must-have perennial stocked at a TN plant nursery. This variety typically reaches about two feet and thrives in full or partial sun.
Shasta Daisies: This European transplant has proven to be a hardy addition to gardens. Its lovely white petals and subtle golden center help soften landscapes and gardens. Home gardeners can predict early summer blooms that can run into the fall. Shasta daisies, like pH-neutral soil, reach two to three feet and do well in full or partial sunlight.
Orange Daylily: This China native was introduced to the U.S. during the 19th Century, and it has appeared as an iconic flowering plant in home gardens and the wild. Considered an ornamental perennial, its long stem elevates the flower to four feet. Home gardeners often select the Orange Daylily from a plant nursery to contrast white picket fences, height at the rear of flower beds, or standalone grouping near mailboxes and walkways.
These foundational perennials give gardens a sense of height, making the overall landscape appear robust. It's also essential to infuse gardens with ground-level perennials such as phlox and mid-sized plants like the brilliant Red Cardinal Flower.
Perennial Gardening Tip From Your TN Plant Nursery
When organizing your perennial gardens, consider which species are inherently the more aggressive spreaders. For example, Daisies and Black-Eyed Susans can quickly overrun ornamentals and groundcovers. And while contrasting the rich colors of coneflowers side by side can be incredibly inspiring, gardeners may be tasked with ongoing thinning as they thrive. If you consider adding perennials to complete your property, our TN Nursery has a wide selection, and we are happy to answer any perennial questions.
Share