🌱 What is Your Planting Zone?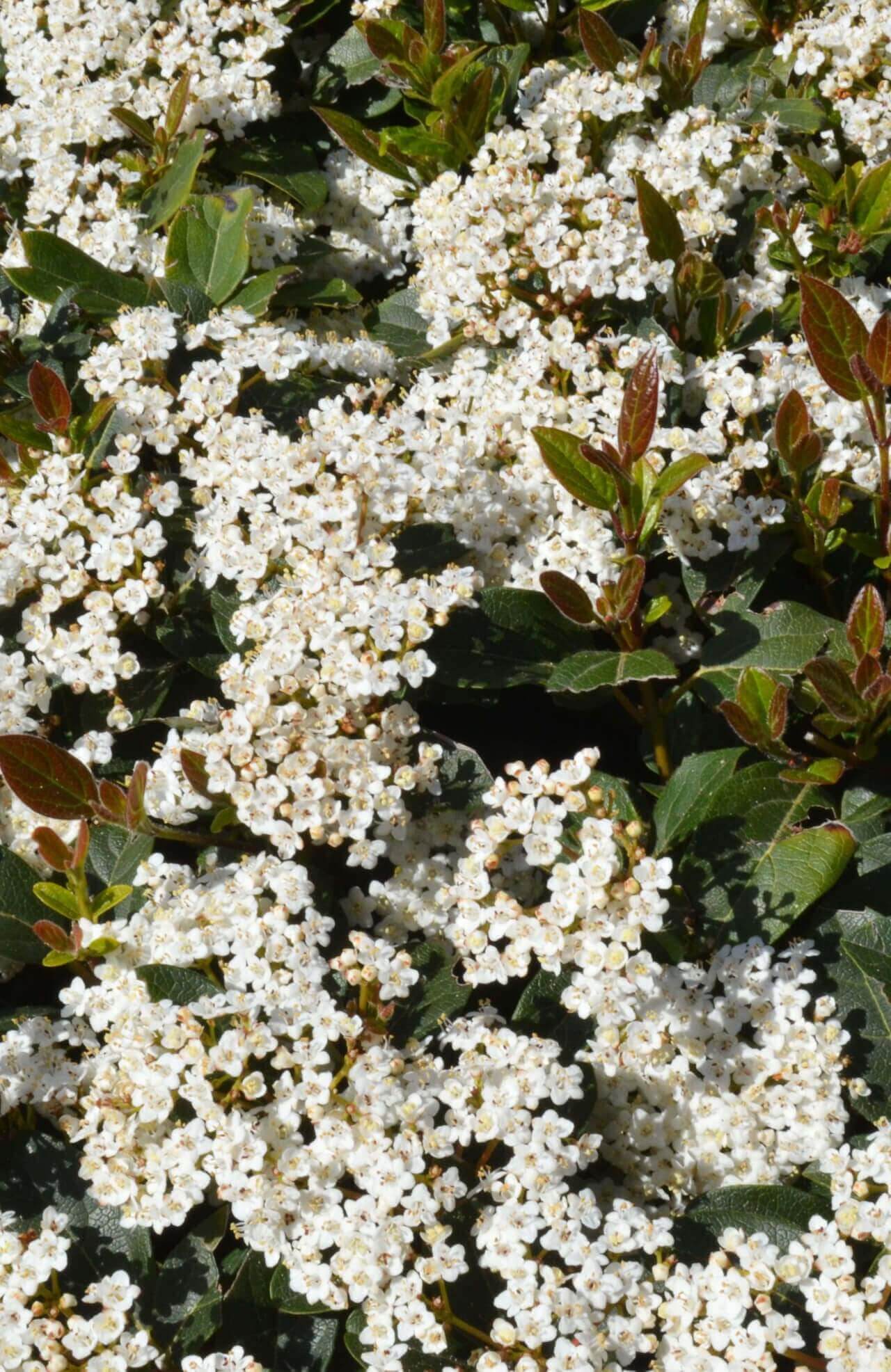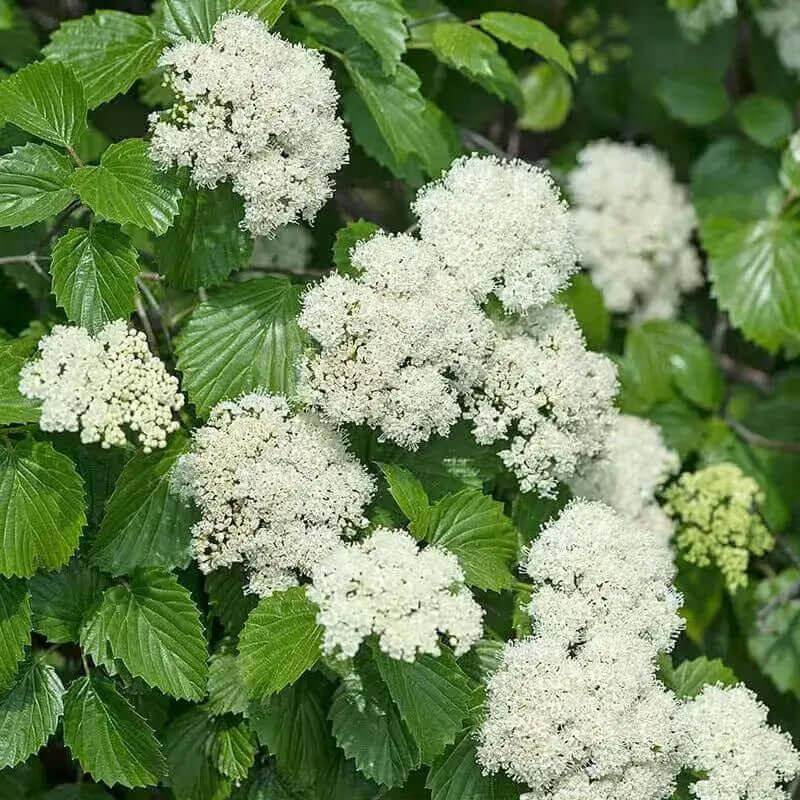 Arrowwood Viburnum
Arrowwood Viburnum, scientifically known as Viburnum dentatum, is a versatile and attractive deciduous shrub native to North America. It belongs to the Adoxaceae family and is popular among gardeners and landscapers for its ornamental features, adaptability, and wildlife value.
It typically grows to 6 to 10 feet and has a rounded, spreading growth habit. Its dark green leaves are opposite, simple, and serrated, measuring 2 to 4 inches (5 to 10 cm) long. During the fall, the foliage turns into a vibrant mix of red, purple, and burgundy, providing a beautiful display of autumn colors.
In late spring to early summer, it produces clusters of small, creamy-white flowers that attract pollinators, such as bees and butterflies. These blossoms enhance the shrub's aesthetic appeal and serve as a valuable nectar source for beneficial insects.
Arrowwood Viburnums Fruit
The shrub is known for its abundant fruit production, which ripens from green to bluish-black in late summer to early fall. These berry-like fruits are a valuable food source for various wildlife, including birds like cedar waxwings and American robins. As a result, it plays a crucial role in supporting local ecosystems.
It is adaptable to many soil types, making it an excellent option for landscaping. It is relatively low-maintenance and resistant to pests and diseases. Due to its dense growth and attractive foliage, this shrub is popular in landscaping for hedges, borders, and foundation plantings.
Besides its ornamental value, it provides essential habitat and food for local wildlife. Birds are attracted to the fruit, while the dense foliage offers shelter and nesting sites for various species.
It is a versatile, native shrub prized for its attractive foliage, fragrant flowers, and ecological benefits. Whether you're looking to enhance your garden's aesthetics or support local wildlife, this shrub is an excellent choice for various landscaping purposes.
Buy Arrowwood Viburnum At Wholesale Nursery Co
Arrowwoos Viburnum Live stakes
A great collection, reasonable prices, and a user-friendly website.
Thank you for the awesome review! We are so pleased to hear it is working just as it should and that you are enjoying it so much!
Beautiful
Lovely and affordable! Great choice
Hi Benji, Your kind words about our plants are really appreciated. Our customers' feedback guides our business and helps us keep improving the service we provide. We look forward to delivering another excellent experience to you next time you purchase from us.
Beautiful
Full of life! A beautiful white!
Thanks Karastin for your great review! The Wholesale TN Nursery are passionate about providing all of our customers with outstanding experiences and they will be delighted to know they hit the mark with you. Thank you for choosing to shop with us!
Vibrant
Very luscious shrub. I love the white blooms!
We noticed your 5-star review, Nick. Thank you so much for trusting us, and we can't wait to help you again in the future.
Choosing a selection results in a full page refresh.
Opens in a new window.