🌱 What is Your Planting Zone?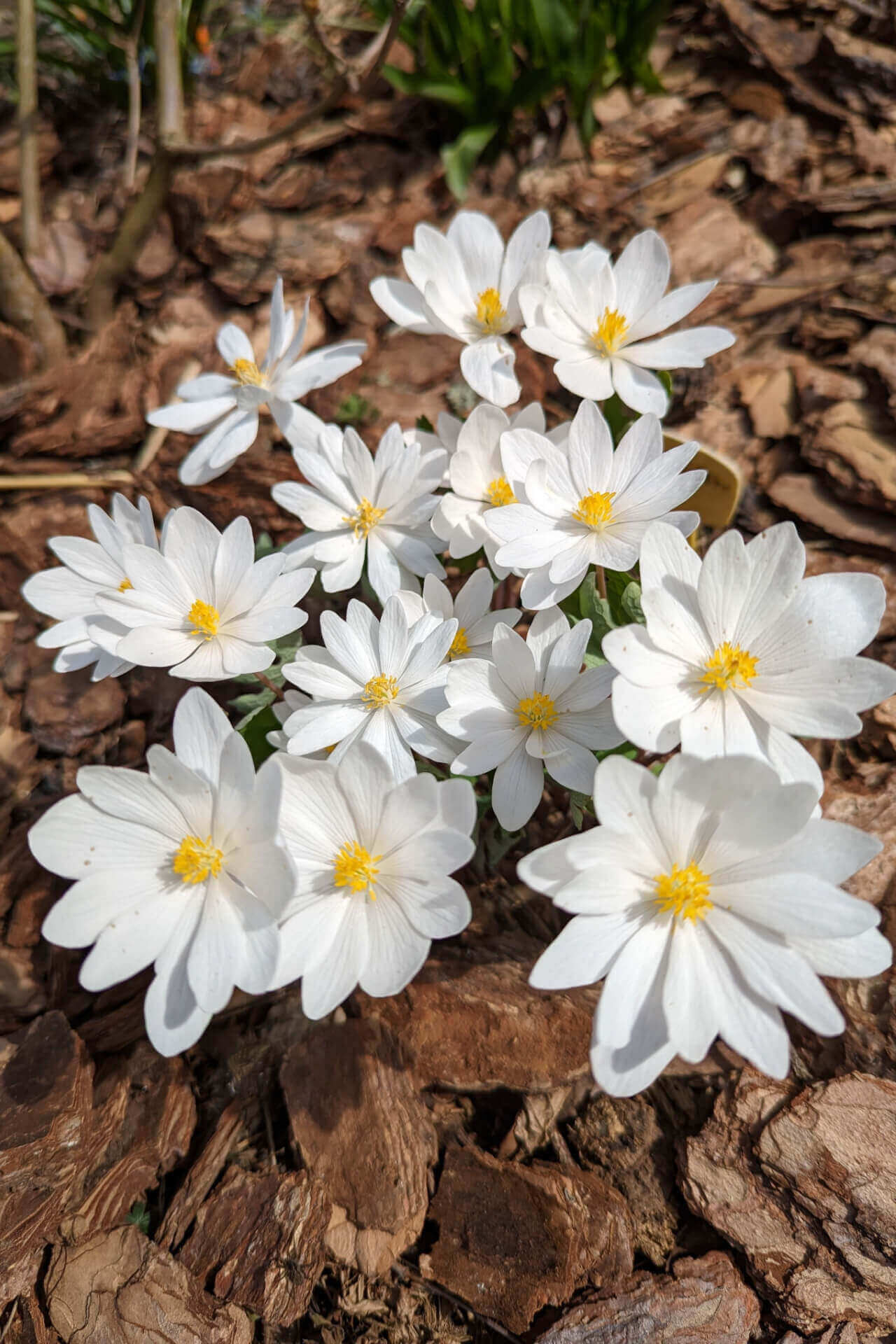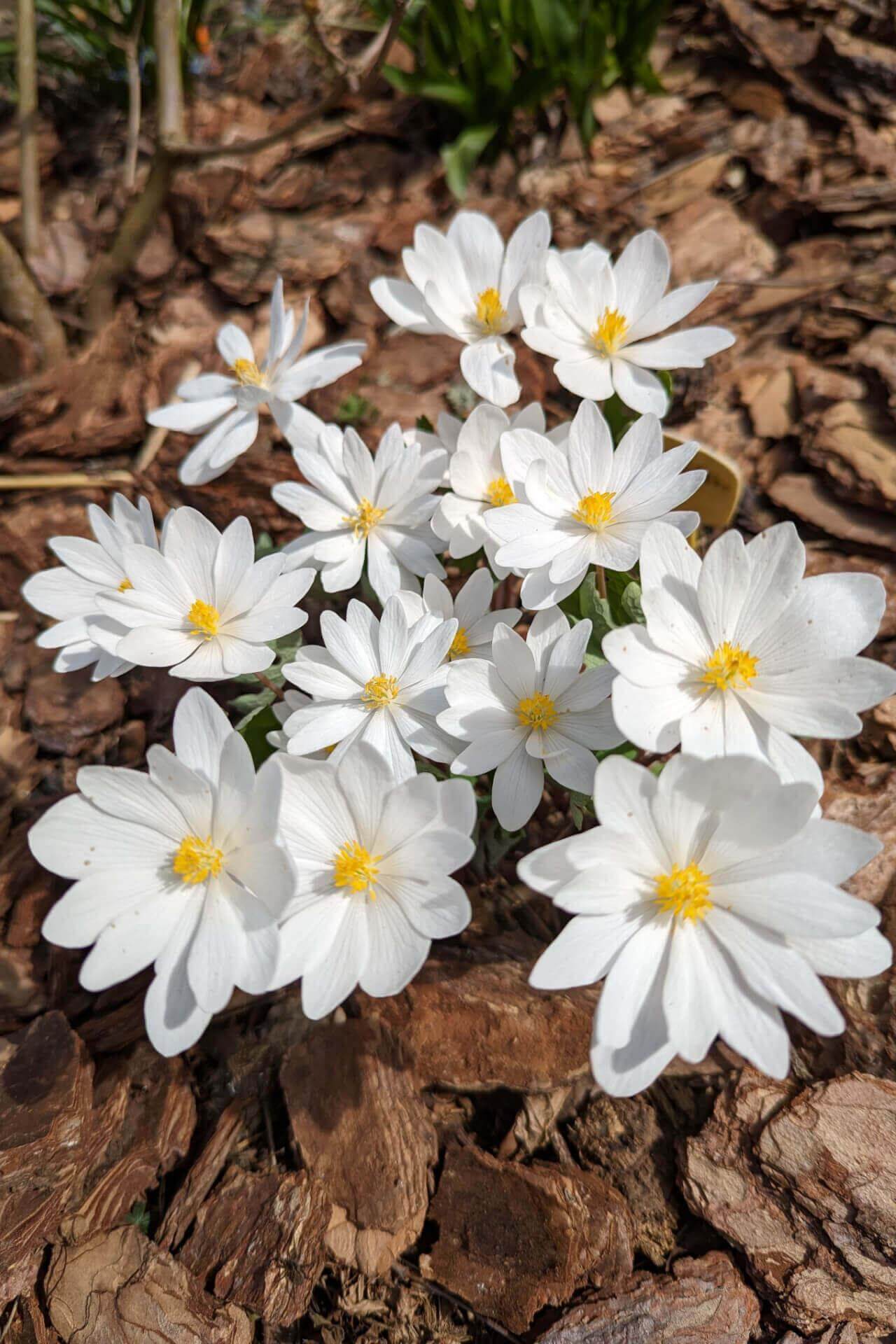 Blood Root
Blood Root is a fascinating plant native to eastern North America. It derives its common name from the reddish-orange sap found in its roots, which resembles blood and has been used for various purposes by indigenous peoples and in traditional herbal medicine for centuries.
Appearance: A perennial herbaceous plant grows 8-20 inches tall. It features distinctive lobed leaves and produces striking white flowers with eight to twelve petals blooming in early spring. The flowers are usually solitary and appear atop slender stems.
Habitat: This plant is often found in rich, moist woodlands, especially in regions with deciduous forests and near stream banks. It thrives in areas with well-drained, loamy soils.
Traditional Uses Of Blood Root
It has a long history of use among Native American tribes for its medicinal properties. The root was employed to treat various ailments, including respiratory issues, skin conditions, and rheumatic pain. Its vibrant red sap was used as a dye and for body paint. However, it's important to note that improper use or excessive consumption of this plant can be toxic and should be avoided.
Cultural Significance: It has cultural significance among some indigenous peoples, notably the Cherokee Nation, where it plays a role in traditional ceremonies and rituals. 
Conservation Status: In some areas, the plant populations have declined due to native habitat loss. As a result, efforts have been undertaken to protect and sustain these populations.
In conclusion, Blood Root is a unique plant with a rich history of traditional uses. Its striking appearance and distinctive red sap make it a noteworthy species in the diverse flora of eastern North America.
Buy Blood Root At Wholesale Nursery Co
Roots arrived and look healthy
Ordered 100 Bloodroot for a woodland site installation. Was uncertain what to expect but box arrived just as scheduled. Tracking details were sent.
Admittedly, the box was smaller than anticipated, but roots enclosed look healthy and viable. Have yet to plant, but as per shipper instructions, roots are stored in veg drawer of refrigerator to maintain dormancy till weather breaks to allow planting.
Thanks for the 5 stars! Your review is a great way to let us know we're on track for making our customers smile! We appreciate you taking the time to give your feedback and look forward to serving you again in the future.
Blood Root bareroot
Plants arrived in good shape.
Thank you for the awesome review about our plants, Clyde. We are so pleased to hear it is working just as it should and that you are enjoying it so much!
Beutiful
These plants look amazing around my garden. They blend in for the perfect backdrop.
Hi Lily, Your kind words about our plants are really appreciated. We love making our customer's days and we cannot wait to have the opportunity to make you smile again! Thank you for choosing us!
Choosing a selection results in a full page refresh.
Opens in a new window.