🌱 What is Your Planting Zone?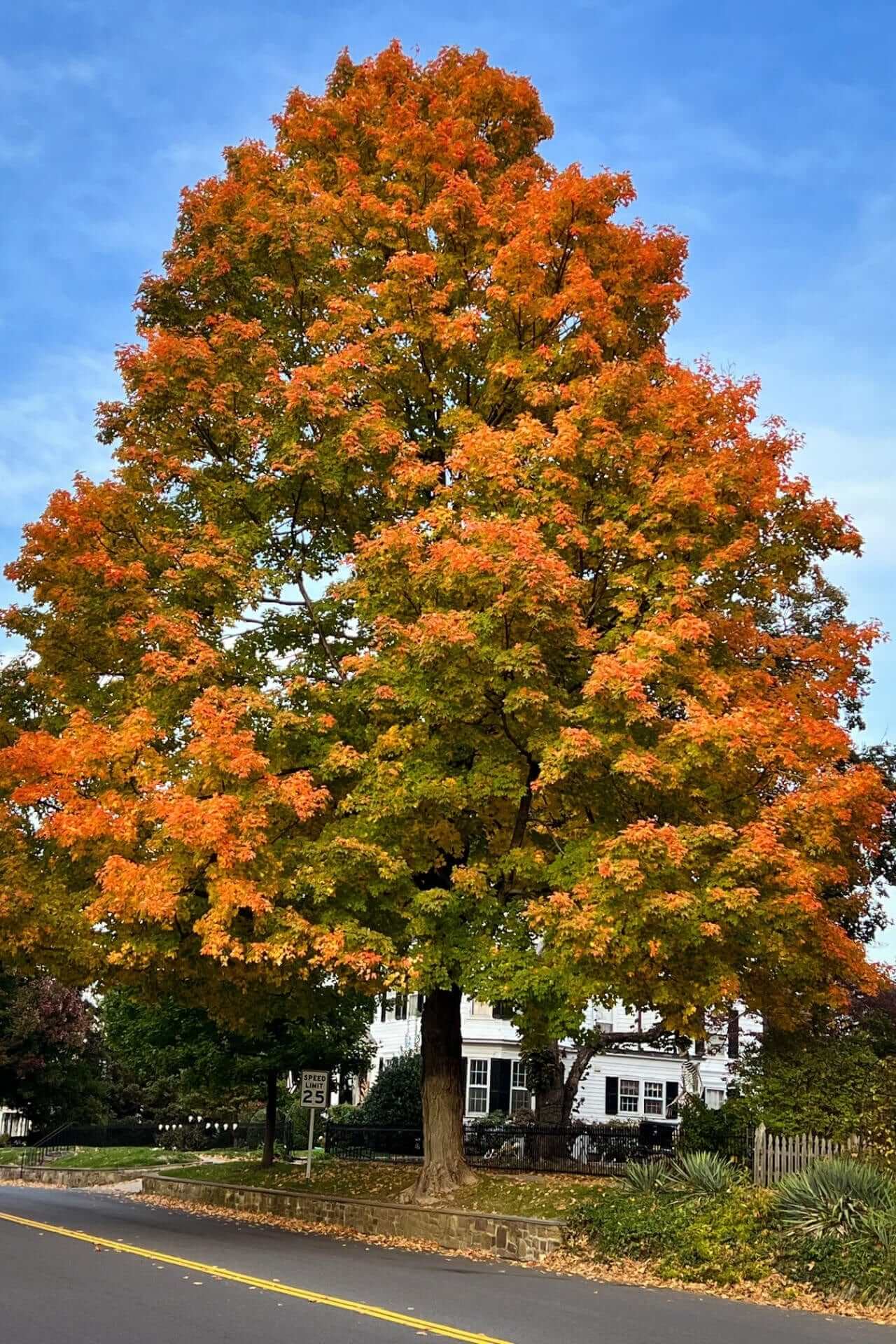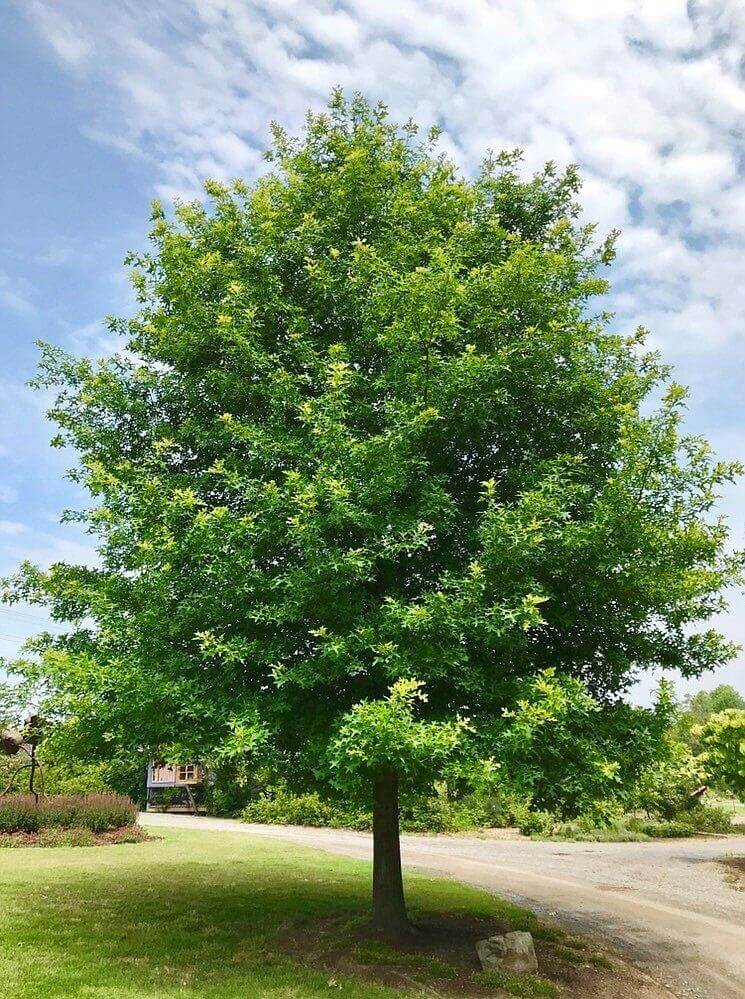 Pin Oak Tree
The Pin Oak tree, scientifically known as Quercus palustris, is a majestic deciduous tree native to North America, particularly the eastern and central regions of the United States. This tree belongs to the beech family (Fagaceae) and is renowned for its distinctive appearance, unique foliage, and adaptability to various environmental conditions.
One of the most striking features of the tree is its distinctively shaped leaves. They are deeply lobed, with five to seven pointed, pin-like lobes that resemble the shape of a pin or needle, hence its common name. These leaves turn a brilliant crimson or russet color in the fall, creating a stunning display of autumn foliage. The tree is one of the first to change color in the fall, making it a favorite for fall foliage enthusiasts.
The trees typically reach heights between 60 to 70 feet, although they can grow taller under optimal conditions. They have a distinctive pyramidal or oval-shaped crown, which provides excellent shade and ornamental value in landscapes and urban environments.
These adaptable trees can thrive in various soil types, including clay, loam, and moist, acidic soils. They are often found near wetlands, streams, and riverbanks, which is why they are also known as "swamp oaks" due to their ability to tolerate occasional flooding.
Pin Oak Trees Are Great For The Ecosystem
In addition to their aesthetic appeal, the trees provide valuable ecosystem services. They offer shelter and nesting sites for birds and small mammals and serve as a food source for various wildlife species. Their acorns, which are small and brown, are a crucial food source for squirrels, deer, and other animals.
The trees are prized for their beauty, adaptability, and ecological significance. They have become famous for landscaping and urban forestry projects due to their ability to thrive in diverse environments and stunning fall foliage. Whether in a park, along a street, or backyard, the tree adds natural beauty and ecological value to the landscape.
Buy Pin Oak Tree At Wholesale Nursery Co
PIN OAK TREES
The packaging was great, and it guaranteed that the plant's quality would not be harmed in any way. I will most certainly be placing additional orders with this company!
Thanks Jason for your great review! We have passed your kind words on to our team. The Wholesale TN Nursery Team are passionate about providing all of our customers with outstanding experiences and they will be delighted to know they hit the mark with you. We hope that in the future we will be able to provide a similarly excellent experience.
Thanks for the 4-star review, Shenea. You made our day! We look forward to making your day again real soon.
Choosing a selection results in a full page refresh.
Opens in a new window.