🌱 What is Your Planting Zone?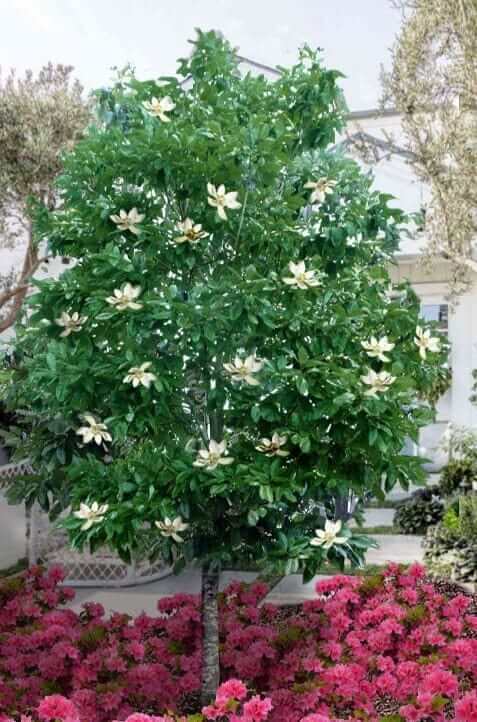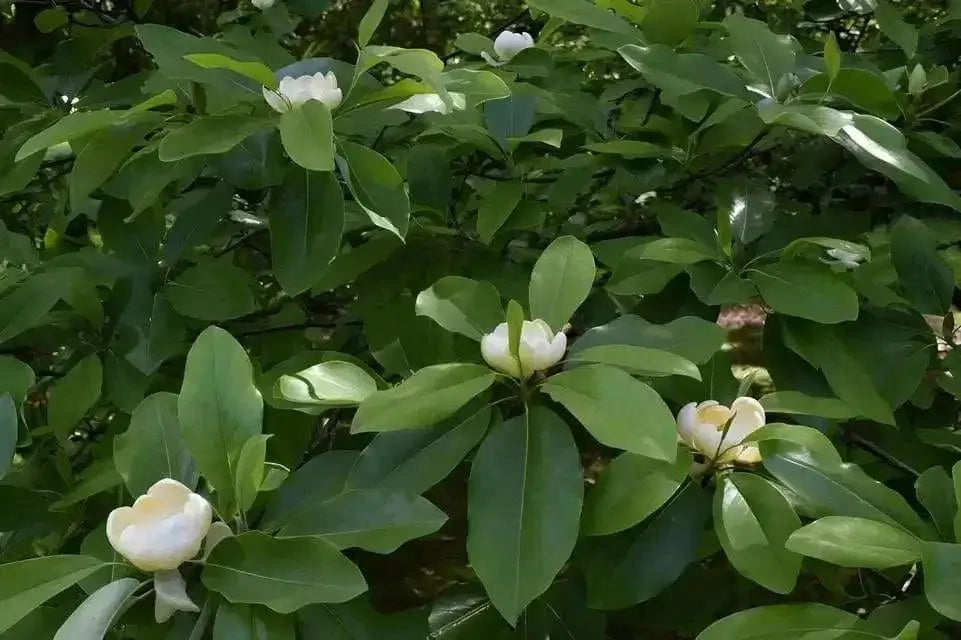 Sweet Bay Magnolia
The Sweet Bay Magnolia, scientifically known as Magnolia virginiana, is a charming and graceful tree native to the southeastern United States. This exquisite tree is celebrated for its ornamental beauty and enchanting fragrance, making it a cherished addition to gardens and landscapes across the region.
One of the most captivating features is its elegant appearance. Its deciduous leaves are lustrous green on the upper side and silvery on the underside, strikingly contrasting when rustled by the gentlest breezes. These leaves give the tree a shimmering and almost ethereal quality, earning it the nickname "silver-leaf magnolia."
In late spring and early summer, the tree adorns itself with exquisite blossoms that are a sight to behold. The creamy white, cup-shaped flowers are large and fragrant, exuding a sweet and citrusy perfume that fills the air, attracting pollinators like bees and butterflies. These enchanting blossoms add a touch of elegance to any garden and make it a favorite among nature enthusiasts and admirers of beauty.
Sweet Bay Magnolia Is Known For Its Adaptability
The tree is also known for its adaptability to various soil types, including wet and well-drained soils. This versatility makes it a versatile choice for landscaping projects, as it can thrive in multiple conditions, from moist woodlands to drier upland areas. Its adaptability ensures its delightful presence can be enjoyed in diverse settings, increasing its popularity among landscapers and gardeners.
In addition to its aesthetic charm, the tree serves as a haven for birds and wildlife, providing them shelter and a place to forage. Its branches offer refuge to songbirds, while its fruit attracts various wildlife species, enhancing the biodiversity of the ecosystem it inhabits.
In summary, it is a captivating tree that brings visual and olfactory delight to its surroundings. With its shimmering leaves, fragrant blossoms, and adaptability to different environments, it is a beloved addition to gardens and landscapes, offering a touch of elegance and natural beauty to all who encounter it.
Buy Sweet Bay Magnolia At Wholesale Nursery Co
Choosing a selection results in a full page refresh.
Opens in a new window.