🌱 What is Your Planting Zone?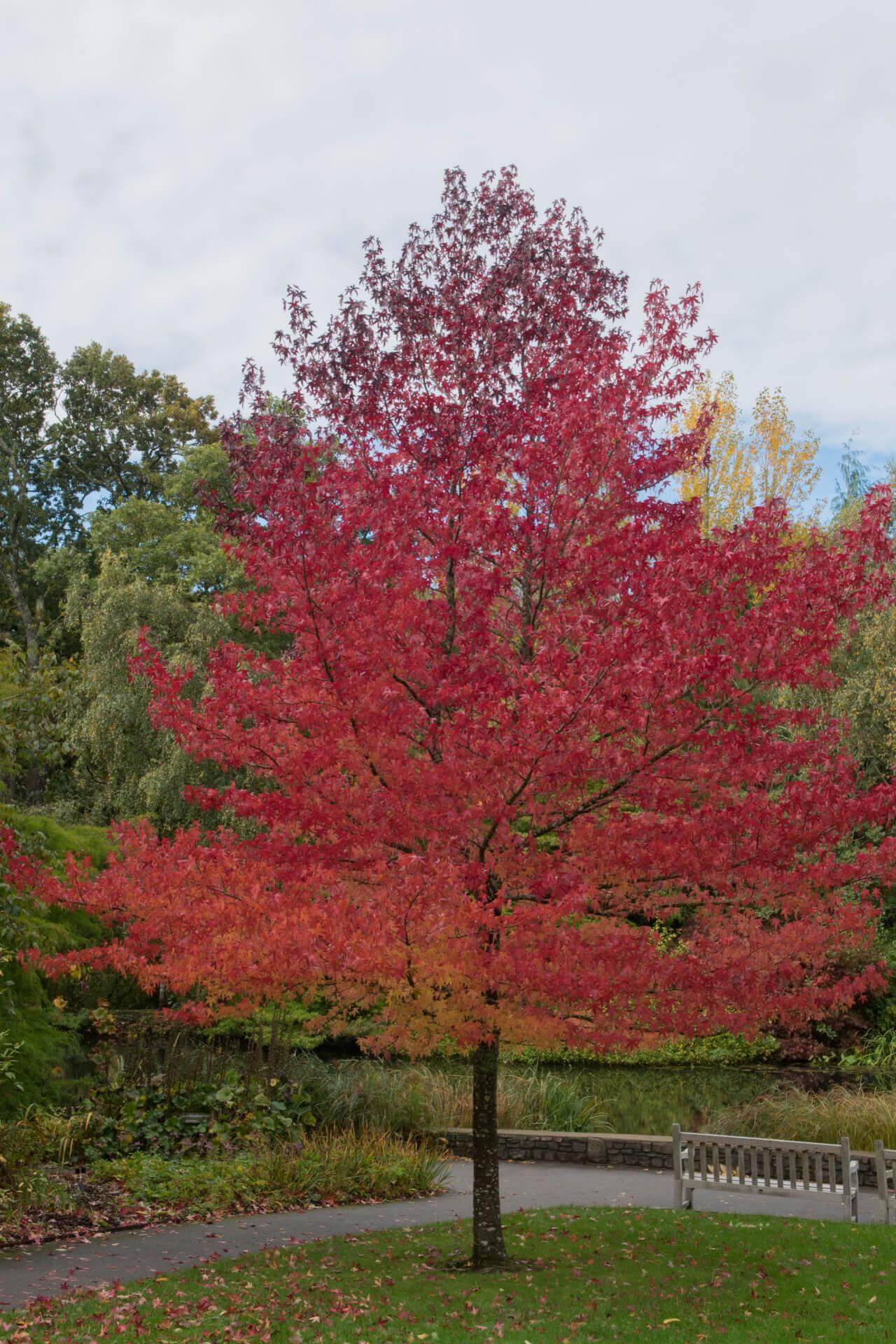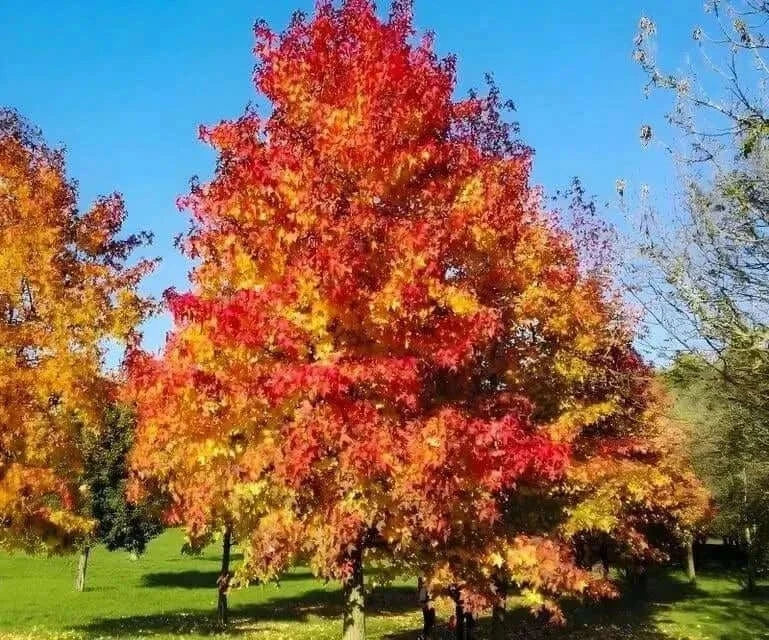 Sweet Gum Tree
The Sweet Gum Tree, scientifically known as Liquidambar styraciflua, is a remarkable and elegant deciduous tree that graces many landscapes with its beauty and unique characteristics. Native to the southeastern United States, this tree is beloved for its ornamental value and other qualities.
One of the most striking features of the tree is its distinctive star-shaped leaves. These leaves turn brilliant shades of red, orange, and purple during the fall, creating a stunning display of autumnal beauty. As the leaves fall to the ground, they make a picturesque carpet that enhances the aesthetic appeal of any environment.
Another fascinating aspect of the tree is its gum resin. Historically, Native Americans used this resin for various purposes, including as a chewing gum and as an adhesive. Early European settlers also found valuable applications for it. The polish has a pleasant fragrance, adding to the tree's unique character.
Sweet Gum Tree Is Perfect For Landscaping
The tree is an excellent option for landscaping due to its quick growth rate and elegant shape. It provides ample shade with its wide-spreading canopy, making it a favored choice for parks, gardens, yards, and residential properties. Its hardy nature and adaptability to various soil types make it a reliable, low-maintenance option for landscaping projects.
Beyond its visual appeal, the tree also benefits wildlife. Its seeds, held within prickly seedpods, are a beneficial food source for birds and little mammals. This tree is essential in supporting local ecosystems and the region's biodiversity.
In conclusion, the tree is a splendid addition to any landscape, bringing beauty and charm to its surroundings. With its stunning foliage, historical significance, and contributions to the natural world, it is a tree that genuinely deserves appreciation and admiration. Whether in a backyard garden or a public park, the tree symbolizes nature's splendor and resilience.
Buy Sweet Gum Tree At Wholesale Nursery Co

So happy to find this..
beautiful tree. My first experience with bareroot trees..so much easier to get into the ground than a container plant. My trees are babies but with their growth rate I don't think it will be long before we see real progress.
What I appreciated most dealing with this company was they answered my concerns about a BBB rating I'd seen on the internet.
My experience was very positive and the plants are just what I expected.
Thank you for the fantastic review, Pat! We put a lot of effort into making our service as user-friendly and enjoyable as possible, so we are thrilled to hear that you are enjoying it. Thanks again for the support!
Sweet...
Great, already planted. Will watch & see how it grows in the desert.
Thanks for the 5-star review. You made our day! We look forward to making your day again real soon.
Vibrant
Very strong tree! Love this tree in my yard!
Hi Karlie, Your kind words about our trees are really appreciated. We love making our customer's days and we cannot wait to have the opportunity to make you smile again! Thank you for choosing us!
Vibrant
This tree is extremely strong and beautiful! Great choice
We noticed your 5-star review. Thank you so much for trusting us, and we can't wait to help you again in the future.
Vibrant
Gorgeous tree! I am in love with the foilage!
Harley, hearing how much you love our tree has brightened up our day at Wholesale TN Nursery! We are looking forward to making your day once more when you shop with us again.
Choosing a selection results in a full page refresh.
Opens in a new window.