🌱 What is Your Planting Zone?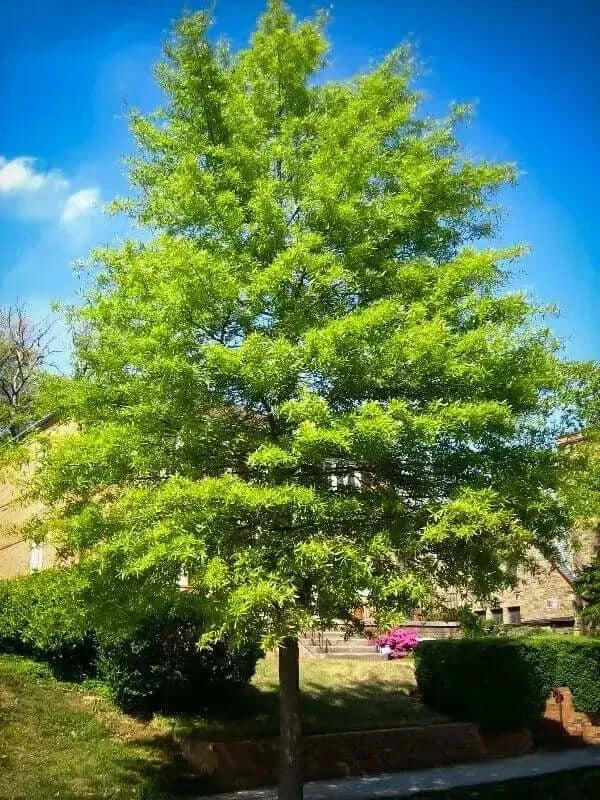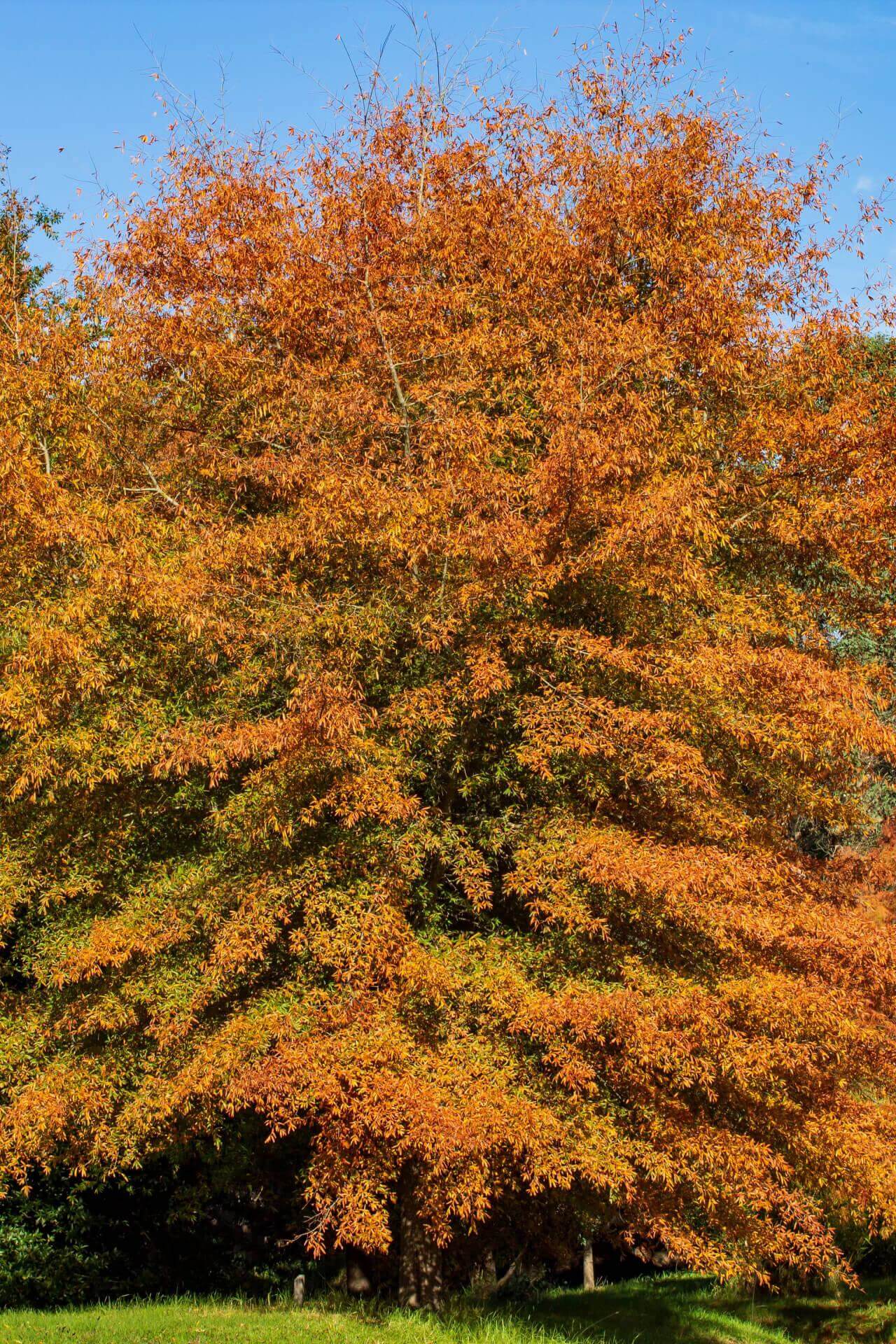 Willow Oak Tree
The Willow Oak tree, scientifically known as Quercus phellos, is a splendid and iconic tree species native to North America's eastern and southeastern regions. Revered for its stunning aesthetics and numerous environmental benefits, it is a beloved addition to landscapes and natural habitats.
The mature trees are known for their grandeur, often reaching heights up to 100 feet or more. Their impressive stature is accentuated by a gracefully symmetrical canopy that provides abundant shade during the summer months. The tree's foliage consists of long, narrow leaves with deep lobes, resembling the leaves of willow trees, hence its common name. This striking leaf structure contributes to its visual appeal and enhances its aesthetic value.
One of the remarkable characteristics of it is its adaptability to various soil types, making it a versatile choice for a range of landscapes. The tree can thrive in loamy, sandy, or clay-rich soil. It is also known for its ability to withstand wet or poorly drained soils, making it an excellent choice for planting in low-lying areas or near bodies of water.
They are known for their hardiness, displaying resistance to pests and diseases, which adds to their overall durability and longevity. This resilience makes them a valuable asset in urban and rural environments, where they can thrive for generations.
Willow Oak Trees Are Vital For Wildlife
Beyond their visual appeal and adaptability, they provide numerous ecological benefits. Their dense canopy offers shade, reducing soil erosion and creating a cooler microclimate beneath their branches. This benefits not only other plants but also the wildlife that finds refuge and sustenance in their vicinity.
Additionally, the tree is crucial in supporting local ecosystems by producing acorns, which serve as a vital food source for various animals, including squirrels, deer, and bird species. This contribution to the food web enhances biodiversity and fosters healthy ecosystems.
In conclusion, the Willow Oak tree is a magnificent and versatile species that enhances the beauty of landscapes while providing valuable ecological services. With its graceful form, adaptability to various soil classes, resilience against pests and diseases, and role in supporting wildlife, it is a cherished and significant part of North America's natural heritage. Planting and preserving it is a testament to our commitment to creating sustainable and biodiverse environments.
Buy Willow Oak Trees At Wholesale Nursery Co
Willow Oak Tree
Trees were delivered on time and in good health.
We spotted your 5-star review. Wow! Thank you so much for trusting us, and we can't wait to help you again in the future.
Choosing a selection results in a full page refresh.
Opens in a new window.