🌱 What is Your Planting Zone?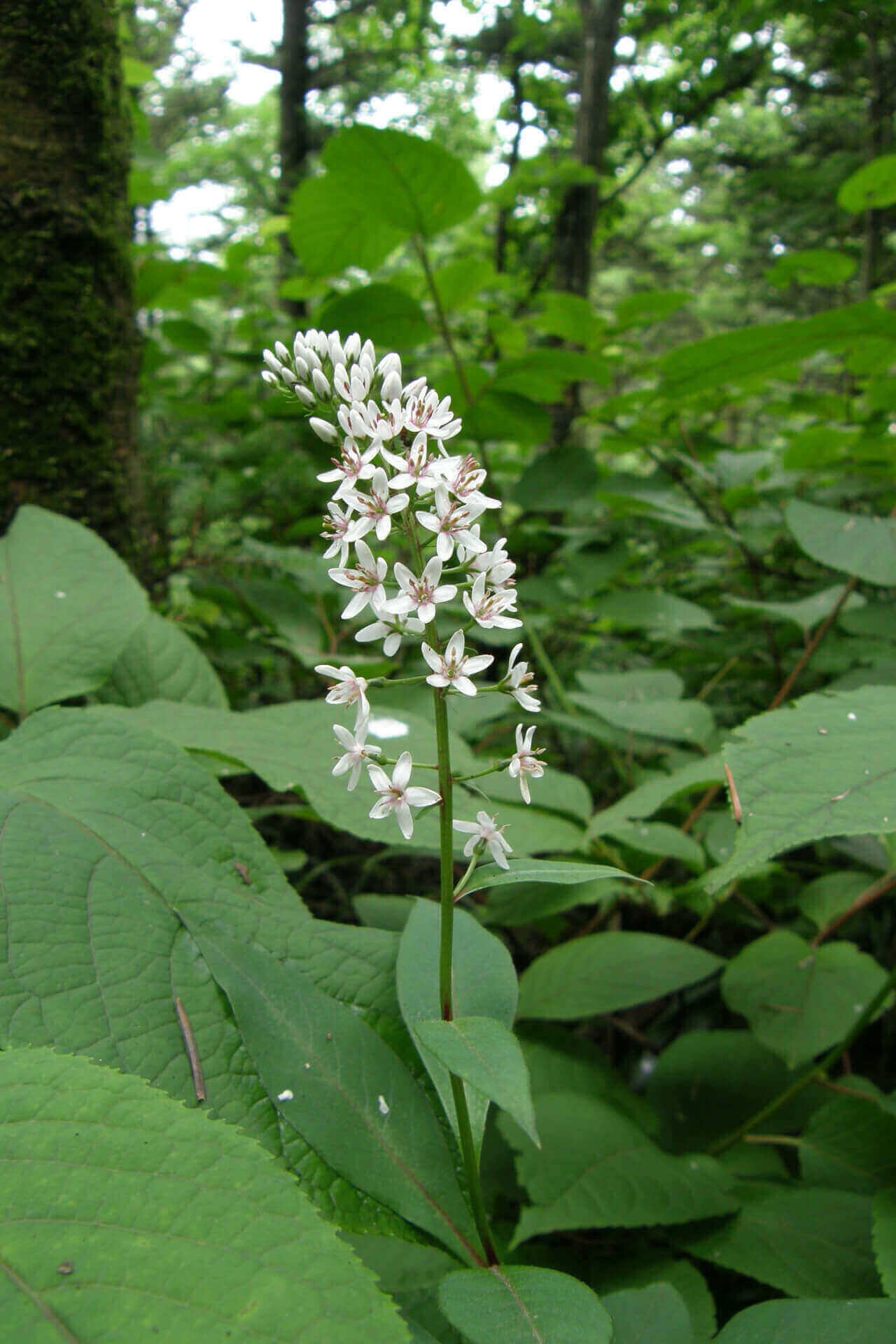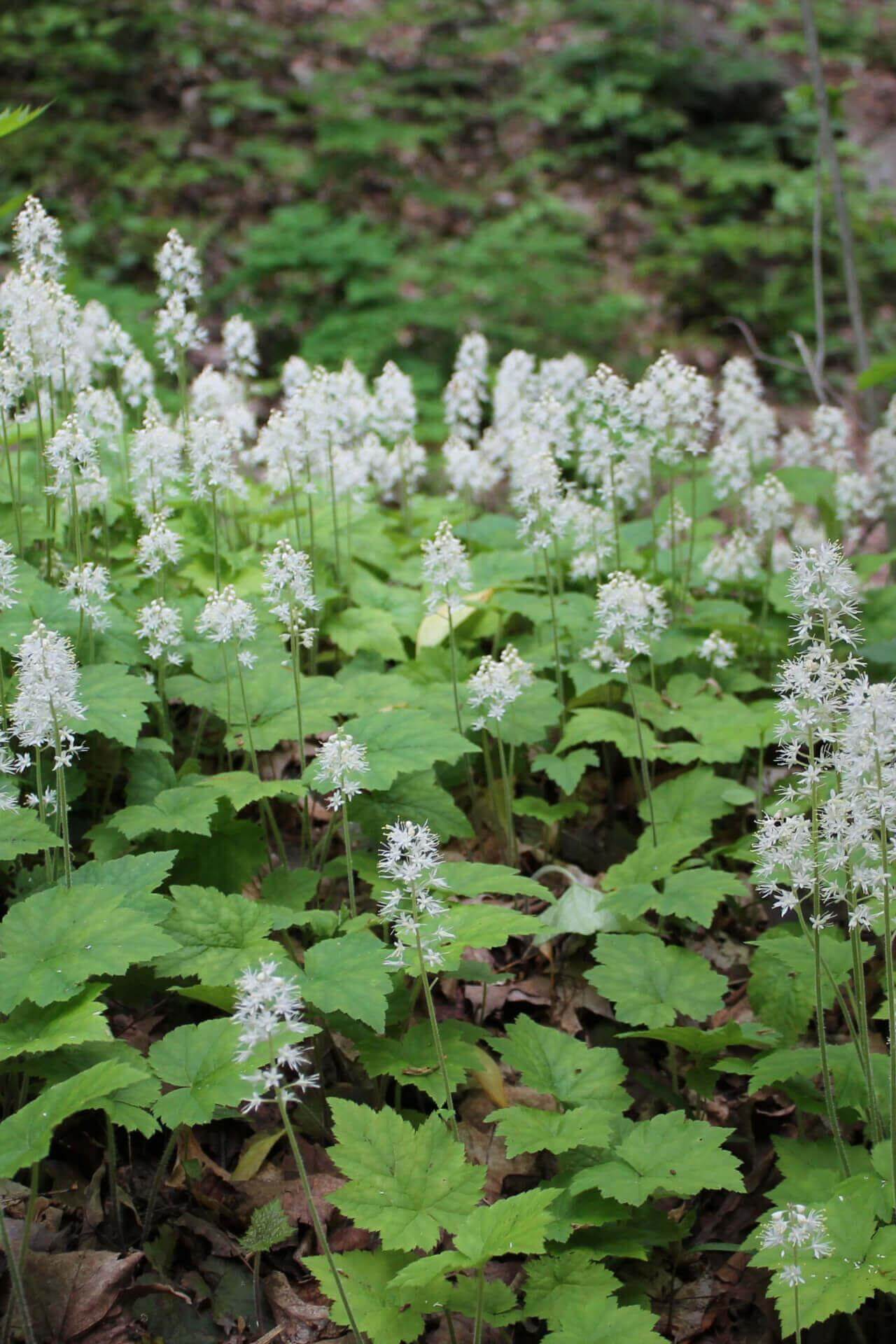 Foam Flower
Foam Flower, scientifically known as Tiarella, is a charming and delicate perennial plant that belongs to the Saxifragaceae family. Native to North America, particularly the eastern and southeastern regions of the United States, they are beloved for their dainty, bubbly, and star-shaped blooms. Here, we will explore various aspects of this exquisite plant.
Appearance: They typically reach 12 inches tall, with a similar spread. They feature attractive basal foliage, which is profoundly lobed and reminiscent of a maple leaf. The leaves are usually green, but some varieties exhibit striking variegation in shades of silver or purple, adding to their ornamental appeal. These leaves create a lush ground cover even when the plant is not blooming.
Blooms: The name is derived from the plant's delicate, airy inflorescences. The small, star-shaped flowers appear in late spring to early summer, rising above the foliage on slender, wiry stems. Depending on the specific Tiarella cultivar, the blossoms can be white, pink, or pale lavender. These blooms are a magnet for pollinators, particularly bees and butterflies.
Habitat and Cultivation Of The Foam Flower
They are woodland plants and thrive in shaded to partially shaded locations, making them an excellent choice for shady gardens or under the canopy of trees. They prefer well-drained, humus-rich soil that retains moisture but doesn't become waterlogged. Regular watering is essential to moisten the ground, especially in hot and dry conditions.
Landscaping and Uses: They are prized for creating a lush carpet of foliage in shaded areas. They are often used as ground cover plants in woodland gardens, rock gardens, and as border plants in perennial beds. Their low-growth habit and attractive leaves also make them suitable for container gardening.
Maintenance: Caring for them is relatively easy. Regular pruning can help maintain their tidy appearance, and dividing the clumps every few years can rejuvenate the plant.
In conclusion, they are exquisite, shade-loving perennials with captivating foliage and delicate blooms. Their adaptability to various garden settings and their role in attracting pollinators make them a popular choice among garden enthusiasts looking to add a touch of elegance to their landscapes. Whether you're a seasoned gardener or a beginner, Foam Flowers are a delightful addition to any garden, seeking charm and natural beauty.
Buy Foam Flower At Wholesale Nursery Co
Foam Flower
Its white highlights gives a good attraction under any of my shrubs. A perfect accent especially in summertime.
Thanks for sharing, Michael, the team at Tennessee Wholesale Nursery is thrilled to receive such a great rating, thank you.
Perfect
This plant meets all the requirements that I had in mind.
Thanks Mason for your great review! We have passed your kind words on to our team. The Wholesale TN Nursery Team are passionate about providing all of our customers with outstanding experiences and they will be delighted to know they hit the mark with you. We hope that in the future we will be able to provide a similarly excellent experience.
Choosing a selection results in a full page refresh.
Opens in a new window.