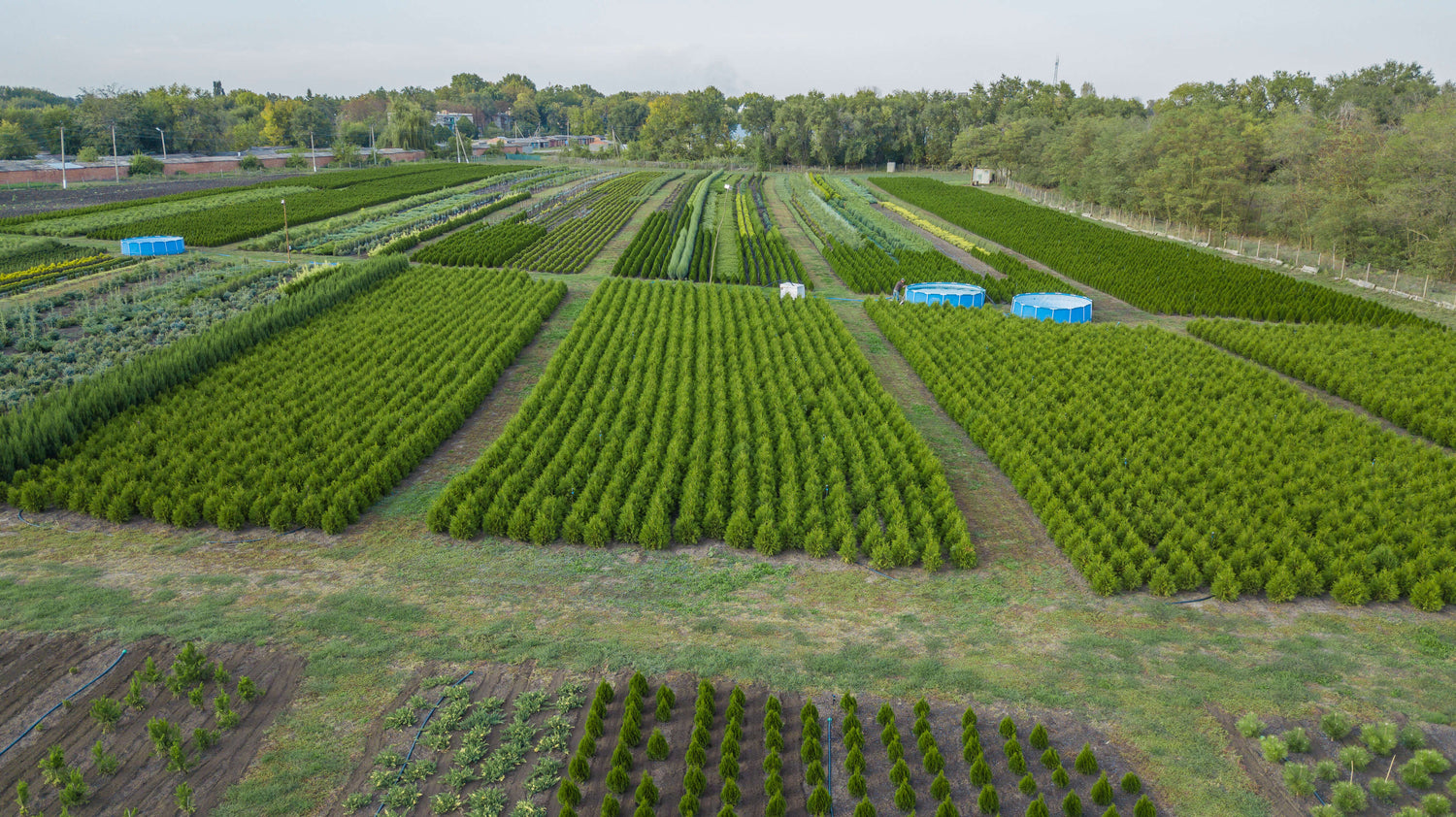 Tennessee Wholesale Nursery
Tennessee Wholesale Nursery: Offering low wholesale nursery grower prices for over 60 years to nurseries, B2B, environmental restoration companies, re-wholesalers and nurseries. Three Generations ...
Tennessee Wholesale Nursery: Offering low wholesale nursery grower prices for over 60 years to nurseries, B2B, environmental restoration companies, re-wholesalers and nurseries. Three Generations in the Heart of Nursery Capitol For over six decades makes us the authority in the wholesale nursery industry. Tennessee Wholesale Nursery has stood as a steadfast emblem of tradition, growth, and family values in the horticultural industry. The company is a landmark company of reputable nursery growers that is family-owned and operated nursery that has thrived in the heart of the nursery capital, a mere 28 miles from McMinnville, Tennessee. The tale of Wholesale Nursery Co is a narrative of dedication, evolution, and the unbreakable bond between family and plants.
Nestled in the rolling hills of Tennessee, Wholesale Nursery Co has proven it's ability in the nursery capitol region. The nursery capital is renowned for its fertile soil, favorable climate, and generational expertise in cultivating many plants. Clients have been a big part of our success, including Trump Towers, The Washington Monument, Arlington National Cemetery as well as providing plants to the History Channel for time lapse photography
The unwavering commitment to family values and knowledge transfer is at the heart of the nursery's success. With three generations at the helm, the company has seamlessly blended time-honored wisdom with contemporary practices, ensuring every plant nurtured under their care receives the best attention possible. The passing down of knowledge from one generation to another maintains the legacy and infuses the nursery's operations with a sense of continuity and pride.
The sprawling acres of Wholesale Nursery Co stand as a testament to the dedication poured into nurturing plants. Walking through the neatly arranged rows, one can witness the vibrant life that thrives under the watchful eyes of skilled horticulturists. Each plant is meticulously tended to from when it takes root to when it leaves the nursery to find a new home. This level of care guarantees the quality of the plants and reflects the deep-rooted passion that drives the Wholesale Nursery Co family.
Over the years, the nursery has not merely witnessed horticulture's evolution but has actively participated in it. Adapting to changing times and technologies, Wholesale Nursery Co has embraced sustainable practices, integrated modern irrigation systems, and incorporated eco-friendly packaging solutions. This commitment to responsible horticulture has reduced their ecological footprint and set a precedent for other nurseries to follow. The bond between Wholesale Nursery Co and the local community is as strong as the roots of the plants they cultivate. Generations of customers have entrusted the nursery with their gardening dreams, knowing that every plant they purchase carries with it the legacy of expertise and care. The nursery has also extended its arms to educational initiatives, offering workshops and seminars to educate budding gardeners about the intricacies of plant care and propagation. This dedication to community engagement has turned Wholesale Nursery Co into more than just a business; it's a cherished institution that connects people to the beauty of nature.
As the world changes at an unprecedented pace, Wholesale Nursery Co remains an enduring constant, an emblem of resilience, growth, and family values. Each year, they continue to nurture the seeds of not just plants but also of tradition, knowledge, and a deep-rooted love for the natural world. Wholesale Nursery Co stands as a reminder of our innate connection to the earth and the beauty it can bestow upon us in a world that sometimes seems detached from nature. Tennessee Wholesale Nursery remains an enduring symbol of premium quality trees, shrubs, perennials, ferns, native plants and mosses and will continue to nurture both plants and traditions.
Collapsible content
🌱 Tennessee Wholesale Nursery: International Plant Shipper

Tennessee Wholesale Nursery is a premier destination for all your greenery needs, backed by a strong foundation for being a prominent wholesale nursery grower. With a commitment to excellence in quality and pricing, we have become the go-to choice for growers, resellers, and re-wholesalers seeking a reliable source for all their bare-root plant needs.


As a grower, we possess a unique advantage that sets us apart from the competition. Our direct involvement in the cultivation process ensures that our customers receive plants nurtured with the utmost care, from a true wholesale nursery grower. By cutting out the middleman, we maintain strict control over the quality of our plants, which translates to healthier, more vibrant specimens that thrive in various environments.

This expertise allows us to pass on the benefits of low wholesale prices to our valued customers. Diversity is a cornerstone of our offerings. Our extensive online catalog offers a large availability, ranging from quality seedlings, liners and bareroot trees to delicate ferns, colorful perennials to lush mosses.This diversity caters to a broad spectrum of preferences and landscaping requirements, enabling our clients to curate their spaces with a touch of natural beauty that resonates with them.


An outstanding feature that sets us apart is our commitment to international sales. We extend our reach far beyond the borders of the United States, allowing international customers to experience the richness of our plant selection. We obtain all phyto-sanitary certifications and are licensed to ship international. With meticulous internation strict standards to carefully removing soil to each plant to the attention we give to packaging and logistics, we ensure that our plants arrive in premium condition, regardless of their destination.
Plant Packaging Meets Industry Standards

Domestic & Internation Shipping Packaging Process

We dig fresh bare root plants and pre-soak roots in moisture-rich terra sorb gel for safe transit. The plants are then wrapped in shreaded paper to keep roots moist, then placed in plastic, packed in corrugated boxes, and shipped freshly dug.

The Terra Sorb Root Gel protects the moisture within plant roots for up to 12 days during transit, without requiring additional watering. After receiving your plants, soak them in water for 2 hours and plant them immediately. If you cannot plant them, open the package and wet the roots well daily until you can plant them.

Keep the plant's root's submersed in potting soil to keep the temperature above freezing and below 60 degrees. The potting soil also helps keep the roots healthy and mist daily until you can plant it if you can not plant right away.