🌱 What is Your Planting Zone?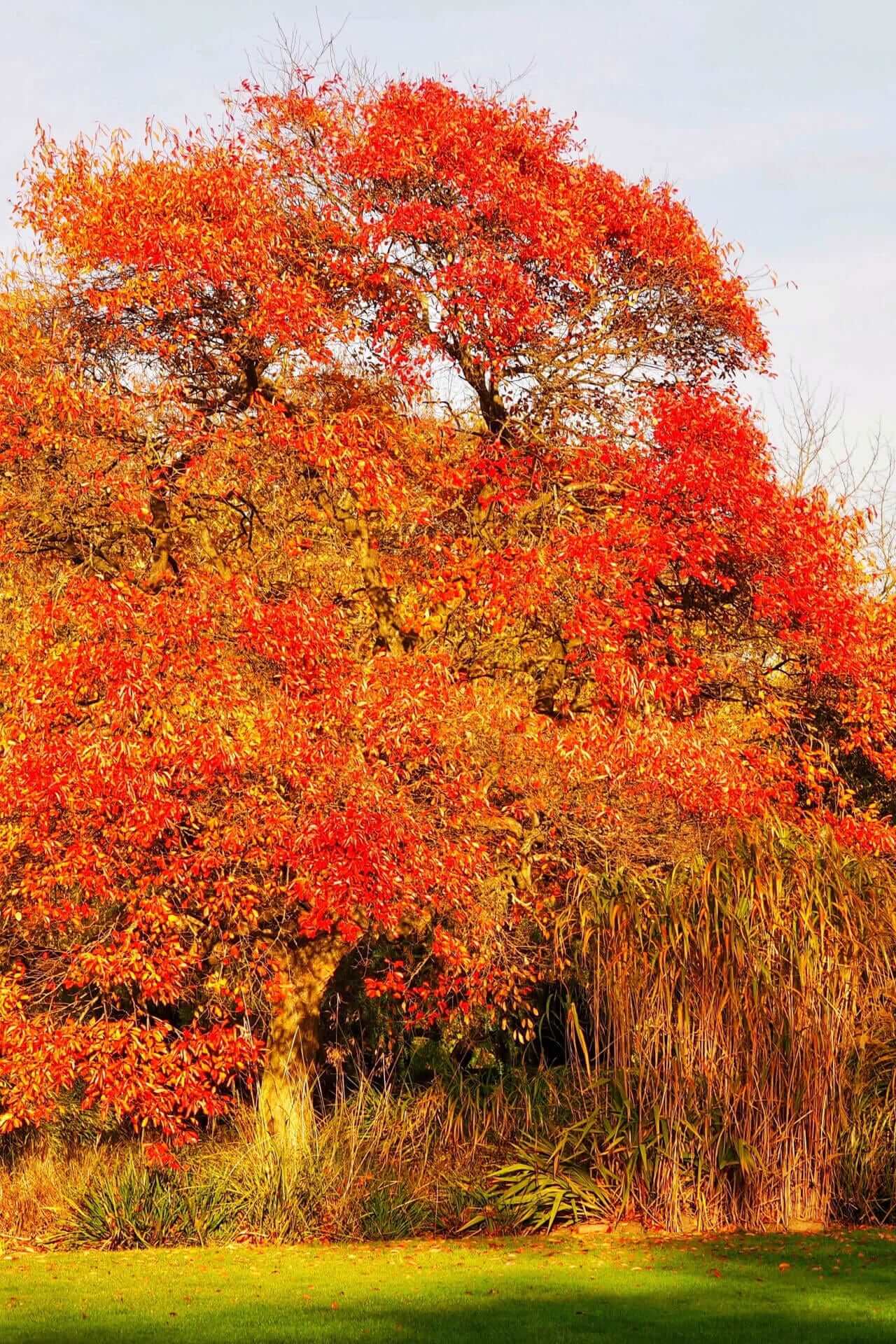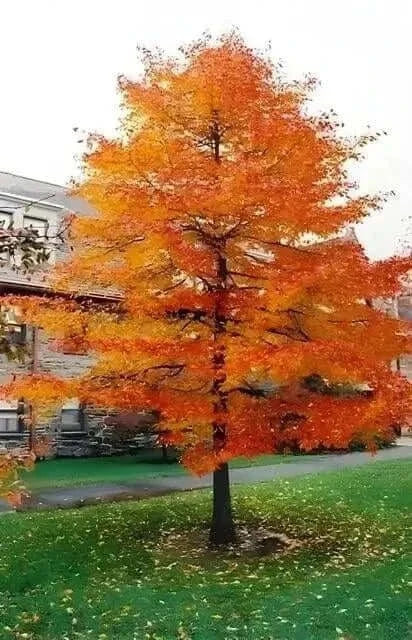 Black Gum Tree
The Black Gum tree, scientifically known as Nyssa sylvatica, is a deciduous tree native to eastern North America. It is also commonly called the Black Tupelo, Sour Gum, Pepperidge, or Tupelo Gum tree. This striking tree is known for its impressive height, distinctive appearance, and ecological importance.
Physical Characteristics: They can reach 50 to 80 feet (15 to 24 meters) and have a slender, straight trunk growing up to 2 feet (0.6 meters) in diameter. The bark of grown trees is gray to black and is deeply furrowed, giving it a rugged texture. The tree leaves are simple, elliptical, and polished green in the summer, turning brilliant shades of red, orange, and purple in the fall. These vibrant fall colors make it a popular choice for landscaping.
Habitat and Range: They are adaptable and can thrive in various soil types, but they are commonly found in wetlands, bottomlands, and along the edges of streams and swamps. They are native to a vast range of the eastern United States, from New England down to Florida and as far west as Texas and Missouri.
Ecological Importance Of The Black Gum Tree
This tree species plays a crucial role in its ecosystem. Its blue-black drupe fruit is a valuable food source for wildlife, including birds like wood ducks, turkeys, and songbirds. Bees also visit the blossoms for nectar, making it a good source of honey production. Moreover, Black Gum trees help stabilize soil along riverbanks and provide habitat for various species. 
Cultural Significance: This tree has cultural importance as well. The wood is occasionally used for lumber and woodworking but is less commercially significant than other tree species. In the past, the wood was sometimes employed for making furniture, paneling, and cabinetry. 
Conservation Status: these trees are not considered endangered but face habitat loss threats due to urbanization and land development. Conservation efforts focus on preserving the wetland habitats where these trees are commonly found. 
In conclusion, this tree is a notable and ecologically valuable species native to eastern North America. Its striking appearance, vibrant fall foliage, and importance to wildlife and wetland ecosystems make it a tree of ecological and aesthetic significance.
Buy Black Gum Tree At Wholesale Nursery Co
Choosing a selection results in a full page refresh.
Opens in a new window.