🌱 What is Your Planting Zone?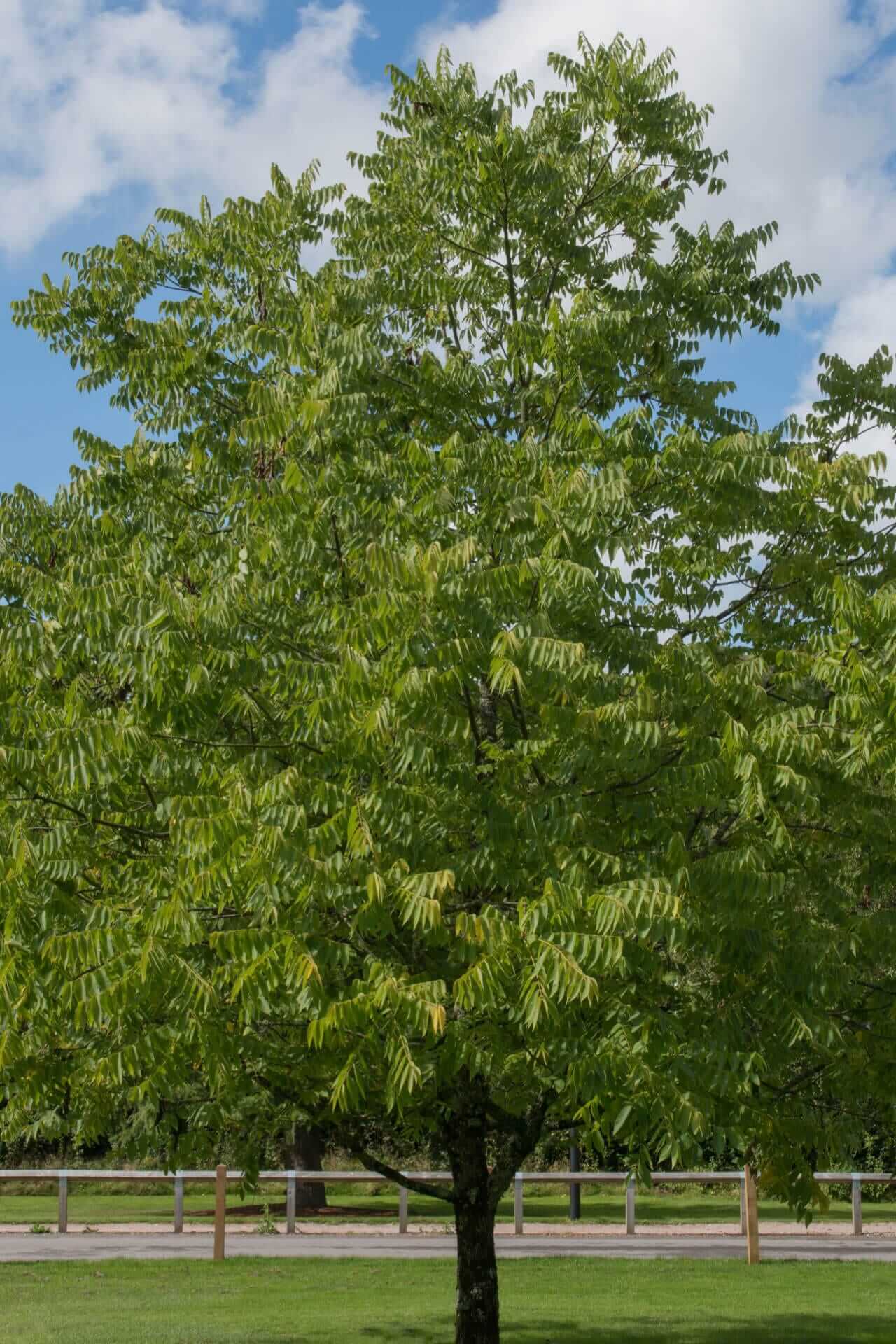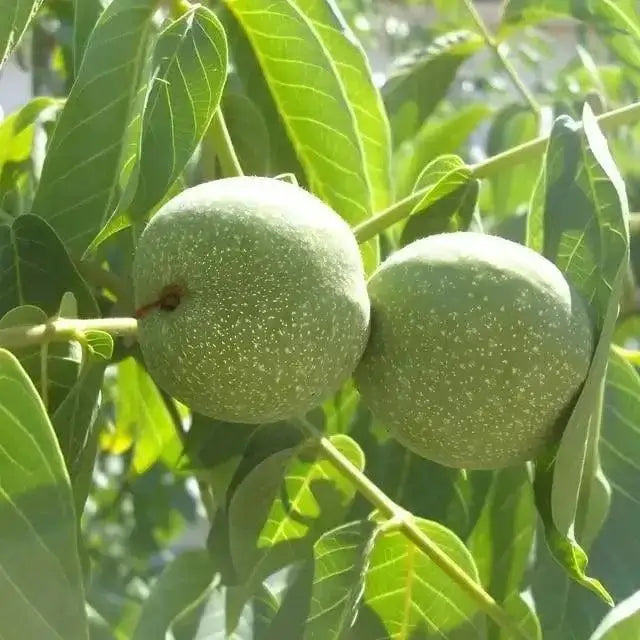 Black Walnut Tree
The Black Walnut Tree is a magnificent and economically valuable deciduous tree native to North America. These trees are cherished for their striking appearance, delicious nuts, and robust and durable wood that finds extensive use in woodworking and furniture crafting.
Appearance: The Trees are known for their towering height, often reaching 70-100 feet (21-30 meters) or more, with a wide, spreading canopy. The bark is dark brown to black, developing deep furrows as the tree matures. The compound leaves are pinnately divided, with 15-23 leaflets with a distinctive lance-shaped appearance.
Nuts: One of the most notable features of the Trees is the production of nuts. The round, green-husked nuts contain a rich, flavorful kernel that is highly sought after. They have a more robust, earthier sense than their English walnut counterparts.
Wood Of The Black Walnut Tree
The wood is highly prized in woodworking and furniture making. It is renowned for its dark, rich color and delicate grain pattern. The wood is exceptionally durable and resistant to decay, making it ideal for crafting high-quality furniture, cabinets, gunstocks, and musical instruments. Its aesthetic appeal and strength make it a favorite among craftsmen and artisans.
Ecological Importance: They provide habitat and food for various wildlife, including squirrels, deer, and bird species. The tree's extensive root system helps prevent soil erosion and can improve soil quality.
Challenges: Despite its many advantages, the trees can be challenging for other plant species, as they produce a natural herbicide called juglone. Juglone can inhibit the growth of certain plants, limiting what can be grown near this tree.
In conclusion, the tree is a remarkable species with many attributes. From its stately appearance to its delicious nuts and valuable wood, it holds a special place in natural and human environments. Whether admired for its aesthetics, enjoyed for its culinary delights, or utilized for its timber, the tree is a treasured component of North America's natural heritage.
Buy Black Walnut Tree At Wholesale Nursery Co
Choosing a selection results in a full page refresh.
Opens in a new window.