🌱 What is Your Planting Zone?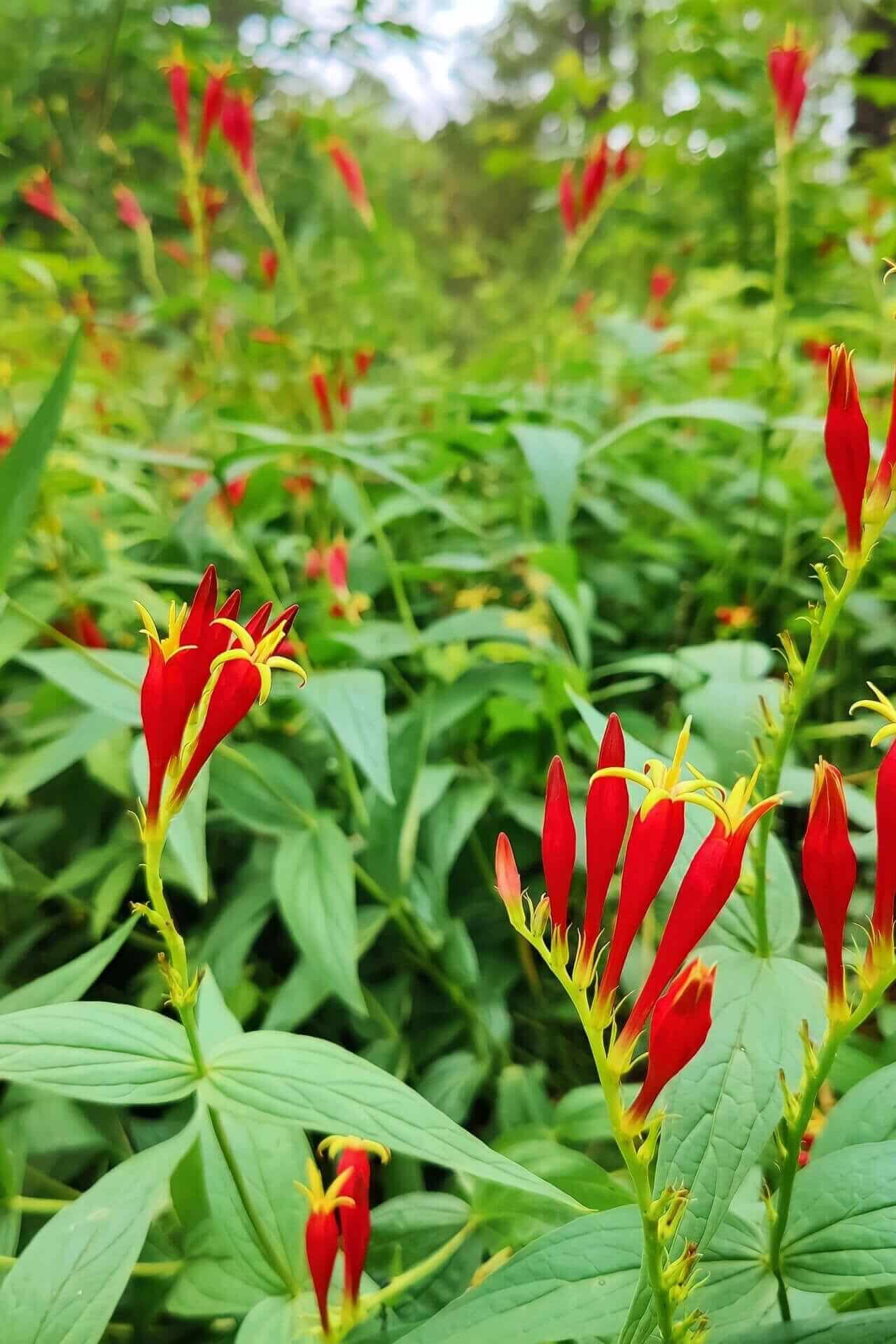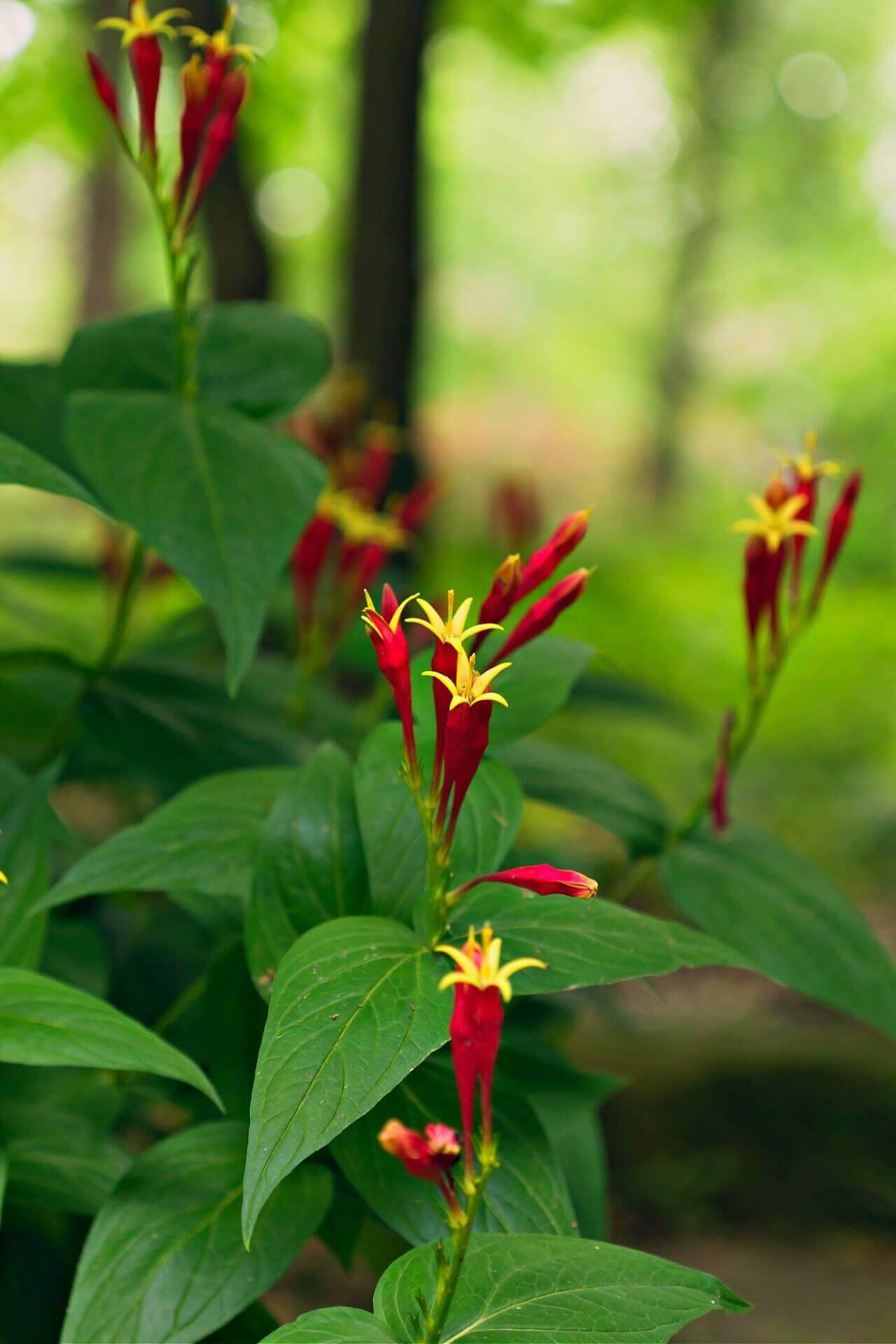 Indian Pink Plant
The Indian Pink plant, scientifically known as Spigelia marilandica, is a captivating and unique flowering perennial native to eastern North America, mainly found in the southeastern United States. This plant is cherished for its stunning and vibrant tubular-shaped flowers, primarily crimson or scarlet. It is a member of the Loganiaceae family and goes by various common names such as Pinkroot, Wormgrass, and Maryland Pinkroot.
One of the most distinctive features of the plant is its tubular flowers, which are typically around 1 to 2 inches long and arranged in clusters at the top of slender, upright stems. These striking flowers have a star-shaped pattern of five petals flare open at the tips, creating an inviting landing pad for pollinators like hummingbirds and butterflies. The flowers' vivid red hue and intricate design make them a favorite choice for wildflower enthusiasts and gardeners.
In its biological habitat, the plant thrives in woodlands and shady, moist areas, often found along streambanks and in rich, well-drained soils. It favors partial to full shade but can take some sunlight. This plant is known for its resilience and adaptability, making it an excellent addition to woodland gardens, shade gardens, or native plant landscapes.
Indian Pink Plant Has Historical Significance As A Medicinal Plant
Beyond its aesthetic appeal, it has historical significance as a medicinal plant. Native American tribes, such as the Cherokee and Choctaw, used various parts of the plant for traditional herbal remedies. It was believed to have properties that could help treat various ailments, including intestinal parasites and fevers, which led to one of its common names, "Wormgrass."
Cultivating it in your garden can be a rewarding experience, as it not only adds a splash of vibrant color but also attracts beneficial wildlife. To grow it successfully, provide moist, well-draining soil and partial shade. It is a relatively low-maintenance plant, but regular watering and mulching can help it thrive. 
In summary, the Indian Pink plant is a striking native perennial known for its crimson tubular flowers, historical medicinal uses, and ability to attract pollinators. Whether in a woodland garden or a natural landscape, this beautiful plant adds a touch of elegance and ecological value to its surroundings.
Buy Indian Pink Plant At Wholesale Nursery Co
Thanks for the 5 stars, Ralph. Your review is a great way to let us know we're on track for making our customers smile!
Choosing a selection results in a full page refresh.
Opens in a new window.