🌱 What is Your Planting Zone?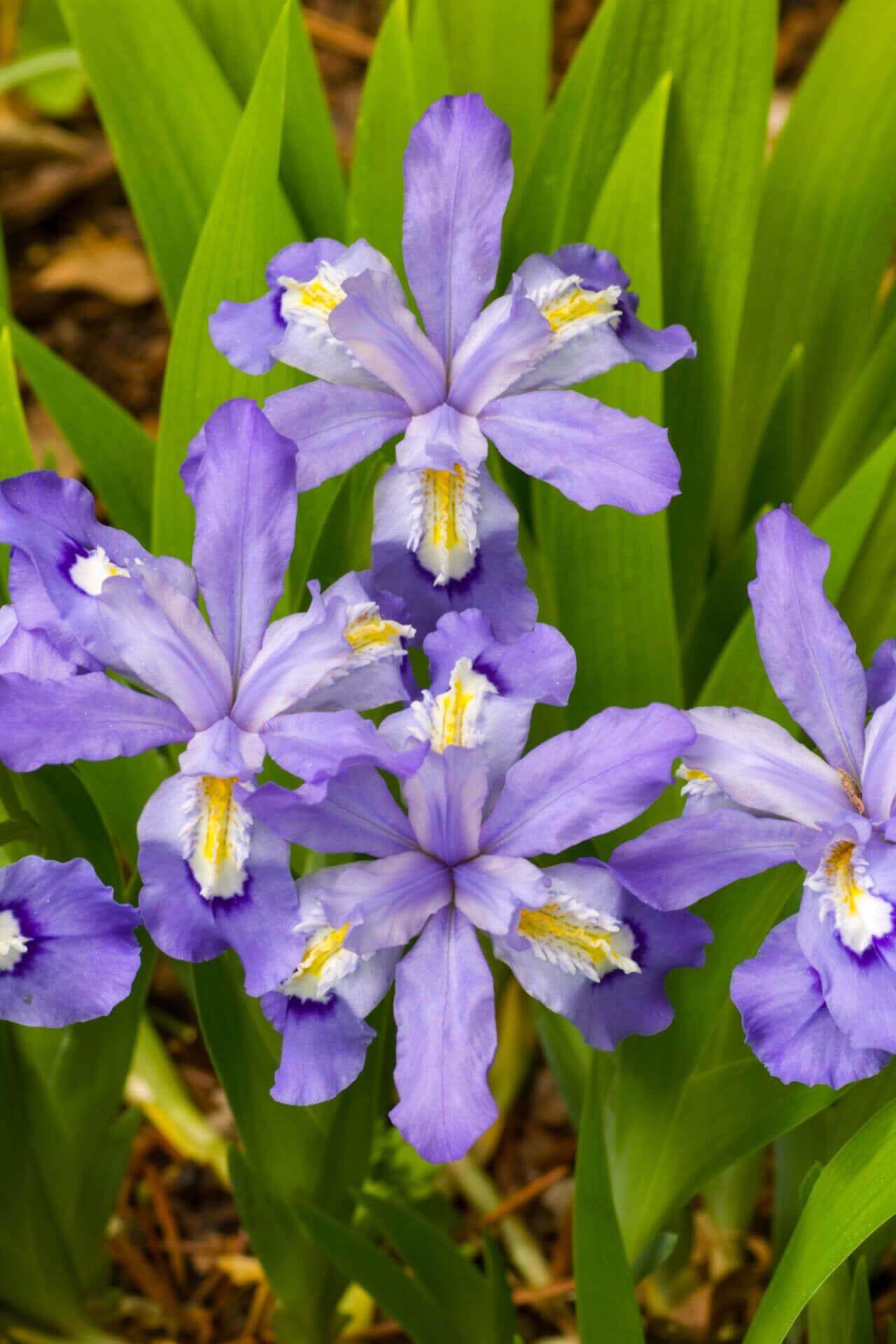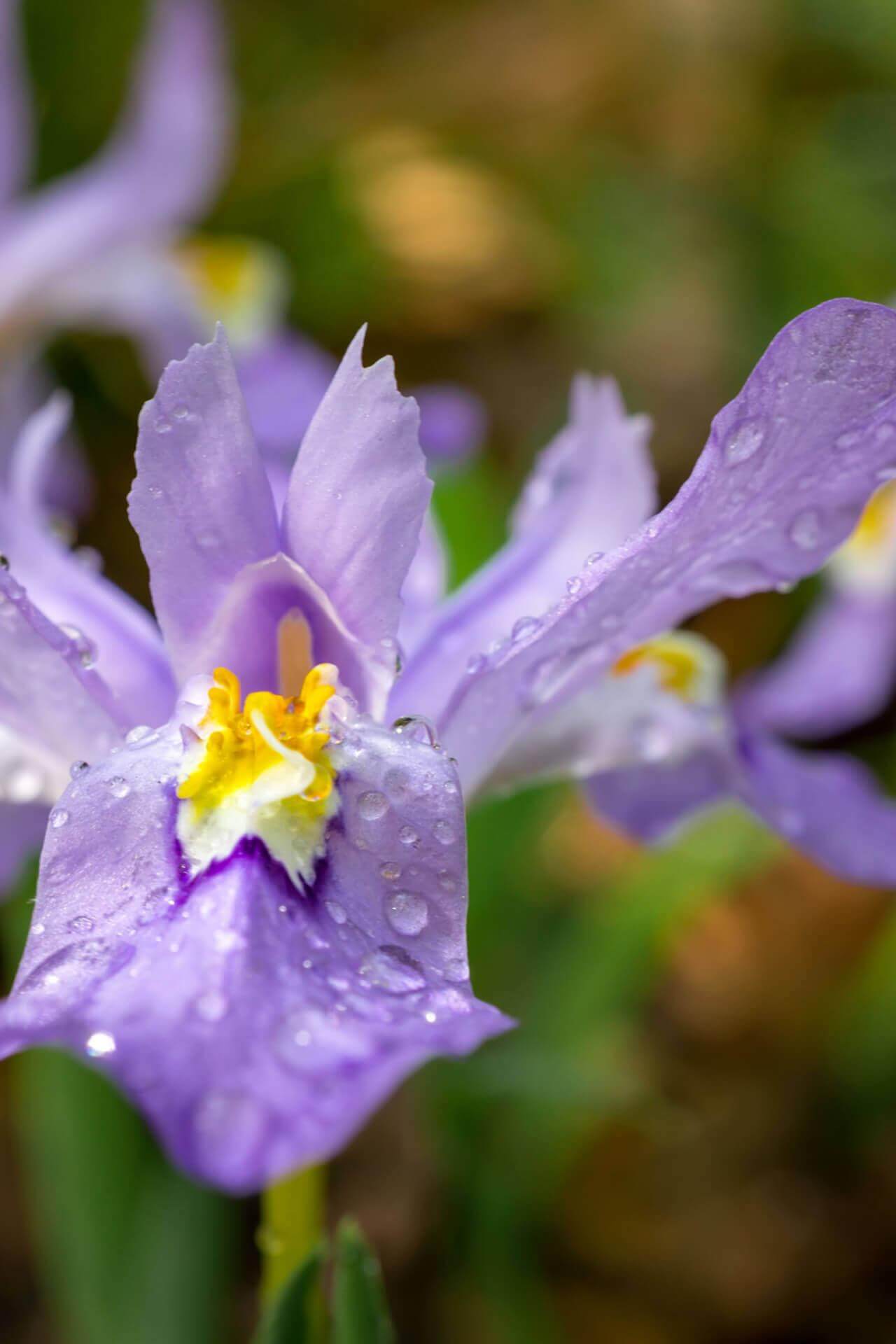 Iris Cristata
Iris cristata, typically known as the Crested Iris or Dwarf Crested Iris, is a charming and petite perennial plant that belongs to the Iris genus Iridaceae family. Native to the eastern United States, this wildflower is cherished for its exquisite beauty and adaptability to various garden settings.
The plant typically reaches a height of 4-8 inches (10-20 cm) and features slender, sword-shaped leaves that form dense, spreading clumps. The foliage is dark green, providing a very attractive ground cover throughout the growing season. In spring, it produces stunning blooms that are typically lavender-blue, although variations in shades from white to violet can also be found. Each flower showcases intricate markings and a distinctive crested ridge on the falls, giving it its common name.
Iris Cristata Is Adaptable To Various Growing Conditions
One of the outstanding characteristics of Iris cristata is its adaptability to different growing conditions. It thrives in dappled or partial shade, making it an excellent choice for woodland gardens, rock gardens, or shaded borders. It prefers well-drained, slightly acidic to neutral soils and can tolerate occasional dry spells once established.
This iris species is a resilient and low-maintenance plant generally resistant to pests and diseases. Its diminutive size makes it a suitable choice for smaller gardens or areas where a touch of elegance and color is desired. Planting in groups or as a ground cover can create a striking carpet of blossoms in the spring.
In conclusion, Iris cristata is a delightful addition to any garden, offering vibrant springtime blooms and year-round visual interest with its evergreen foliage. Its adaptability, ease of care, and ability to naturalize make it a favorite among gardeners seeking a touch of native beauty in their landscapes. Whether in a naturalistic woodland setting or a formal garden bed, Iris cristata's unique charm and resilience make it a beloved choice for garden enthusiasts.
Buy Iris Cristata At Wholesale Nursery Co
CRESTED IRIS 3 FOR $12.99
Wonderful variety, carefully wrapped plants, and great quality.
We spotted your 5-star review. Wow! Thank you so much for trusting us, and we can't wait to help you again in the future.
Iris Cristata Plant
I so love decorating my table with this as centerpiece. This looks very elegant placed inside your homes.
Thanks for the 5 stars Luella, your review is a great way to let us know we're on track for making our customers smile! We appreciate you taking the time to give your feedback and look forward to serving you again in the future.
Dwarf Crested Iris
I so love seeing this in my pond. I actually lined up this kind of flower along my pond and it is such a beauty.
We really appreciate you taking the time to leave us your 4-star review, Diana. It means a lot to the whole team, and we'd love to have you back very soon.
Beautiful
So dreamy. I love the mix of purple and yellow
We spotted your 5-star review, Allan. Wow! Thank you so much for trusting us, and we can't wait to help you again in the future.
Vibrant
My favorite of all time! Great choice
Thank you for the fantastic review Tony! We loved being of service to you and hope we can assist you again soon.
Choosing a selection results in a full page refresh.
Opens in a new window.