🌱 What is Your Planting Zone?
Regular price
Sale price
$3.79 USD
Unit price
per
Sale
Sold out
View full details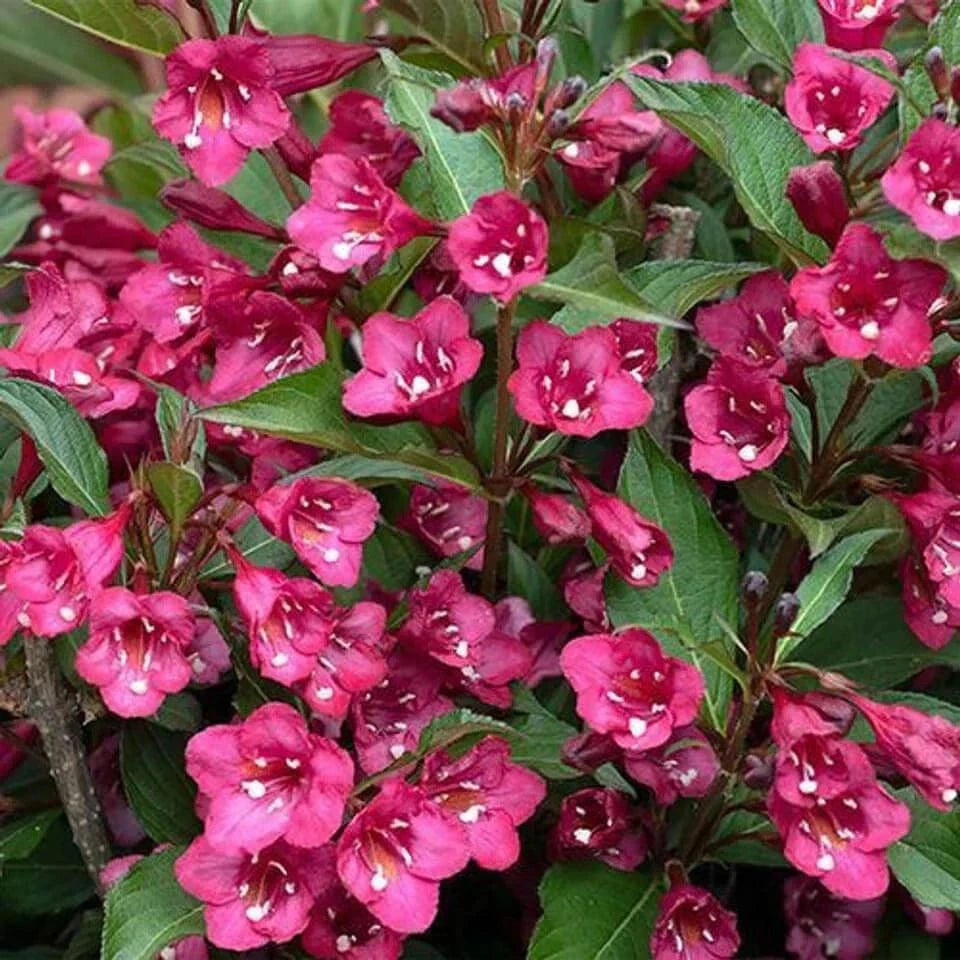 Pink Weigela
Pink Weigela is a stunningly gorgeous, long-blooming deciduous shrub within the honeysuckle family. The flowers have a habit of cascading, which makes this plant irresistible. It will perform beautifully in the full sunshine throughout the U.S.D.A. plant hardiness zones 4 to 8.
It and Pink Spirea is one plant we can't get enough of! Wholesale Nursery often suggests this plant as an all-around good choice for gardeners of every experience level. It has an elegant silhouette and an easygoing nature that requires little care. The blooms are outstanding for a second reason. They repeatedly rebloom throughout the growing season, lighting up your garden in pink for many weeks of color.
The Pink Weigela Is an Amazing Choice for Your Landscape
Pink Weigela will be an incredible addition to your landscape, as it is robust and easy to maintain. It needs the warm sunshine for basking, fertilizing in the early spring as the buds begin to form, and a small amount of watering on the hottest days. We advise insulating the roots with mulch in the coldest growing zones before winter.
Besides the bright pink, trumpet-shaped, abundant, reblooming flowers, it has an elegant shape with stems that arch gently from the weight of the leaves and flowers.
The flowers attract pollinator insects, including butterflies, moths, bees, and birds. Their pollinating activities strengthen your local ecosystem and promote better plant health.
The leaves are oval, under 2" long, light or medium green, and have serrated edges. Leaves grow in a contrasting pattern on a golden brown or gray stem and turn rust, burgundy, or purple in the fall.
Order Your Pink Weigela From TN Nursery Today
Wholesale Nursery recommends this shrub for its long reblooming cycles, which bring so much color to any garden, like Indian Pink Plant, Pink Princess, etc. It requires little care, making it easy for gardeners of every skill level. It's well worth your investment--order it today.
Vibrant
Gorgeous in my yard! I love it!
We spotted your 5-star review, Edward. Wow! Thank you so much for trusting us, and we can't wait to help you again in the future.