🌱 What is Your Planting Zone?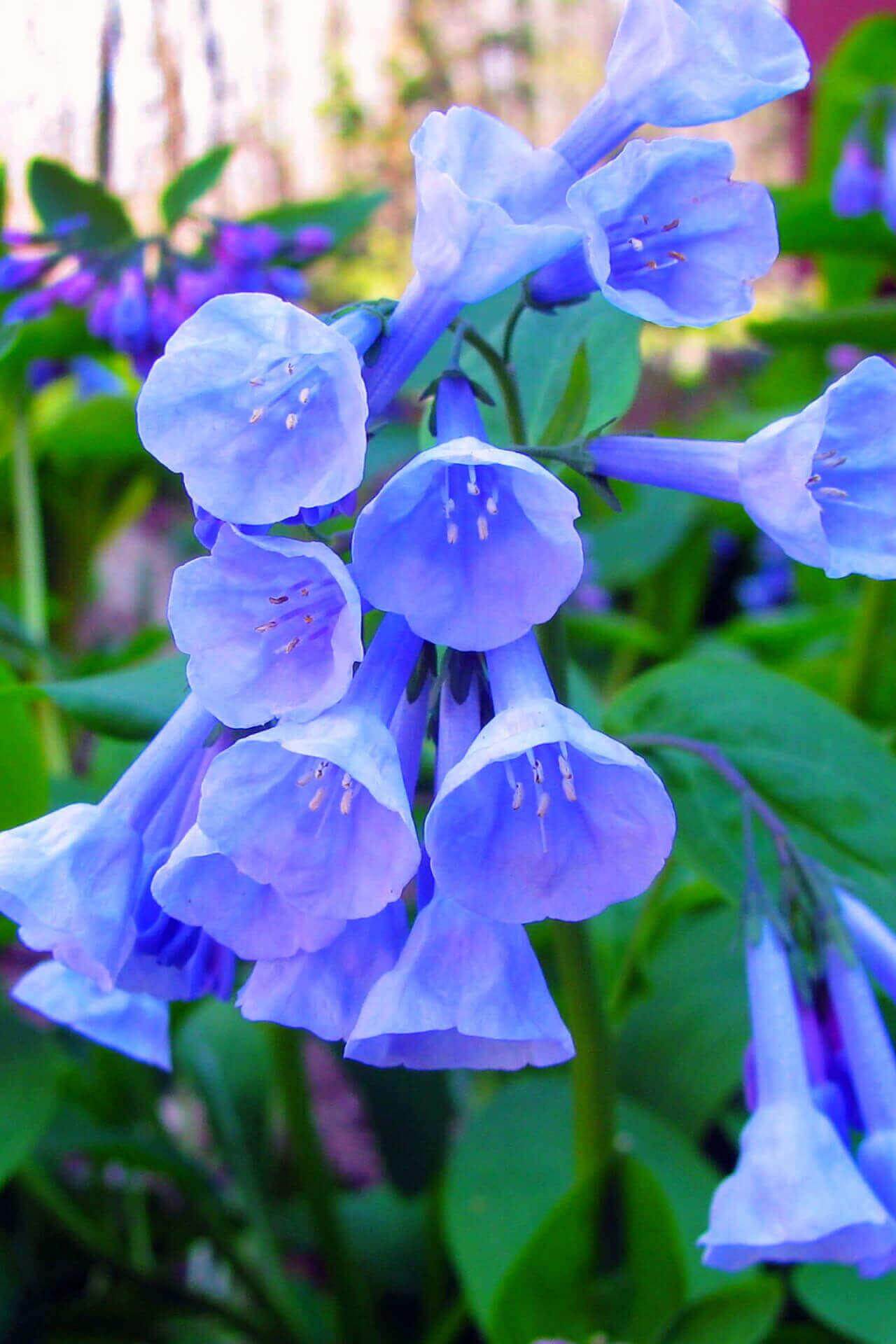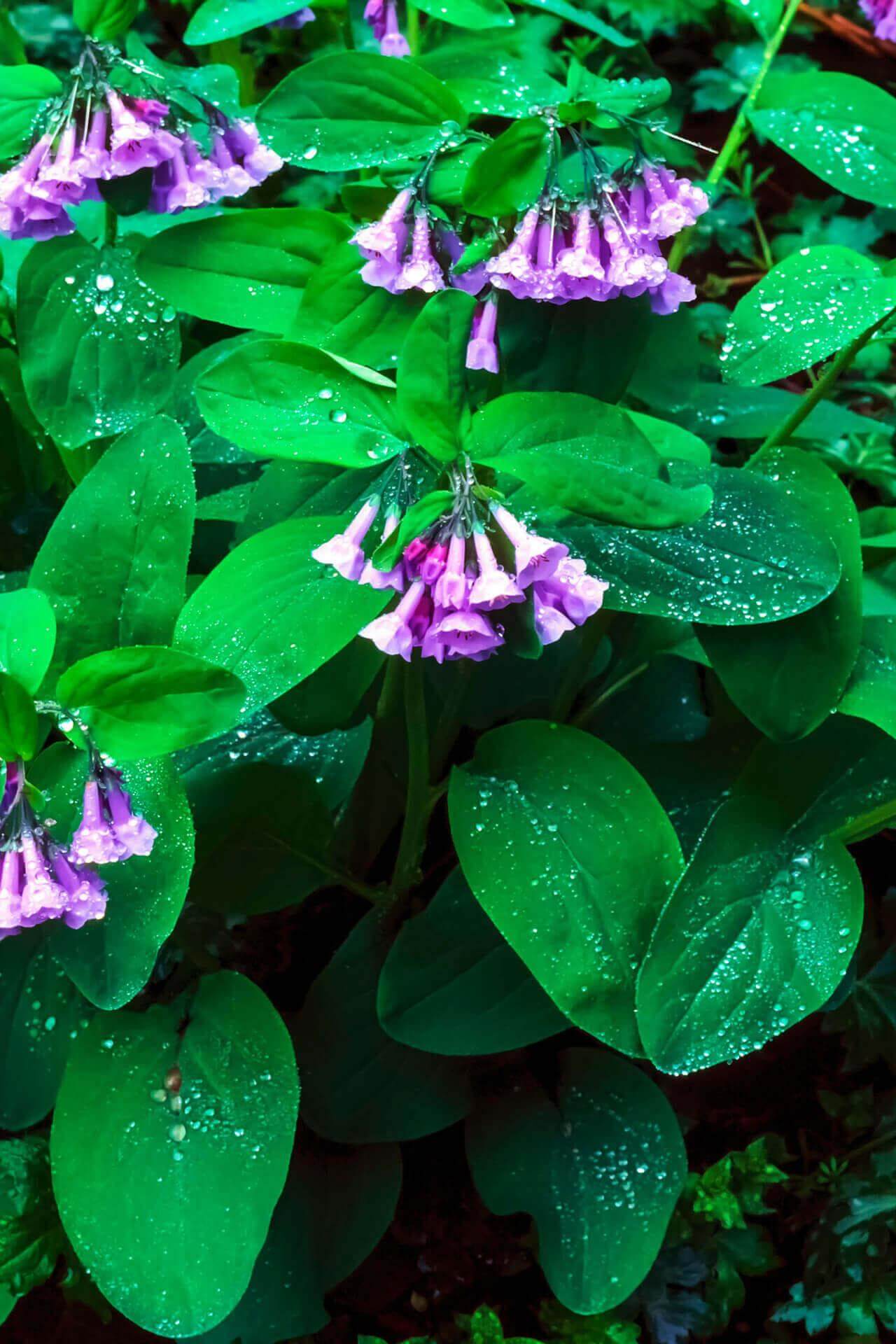 Virginia Bluebells
Virginia Bluebells, scientifically known as Mertensia virginica, are a delicate and enchanting spring wildflower native to eastern North America. These stunning perennials are cherished for their remarkable beauty and are a beloved addition to gardens, meadows, and woodlands.
One of the most striking features of the plant is its captivating blooms. In early to mid-spring, their nodding, trumpet-shaped flowers burst forth in exquisite powder blue or pink shades, resembling delicate porcelain bells swaying gracefully in the breeze. As they mature, these enchanting blooms gradually transform into a soft, lavender hue, creating a subtle and magical transition in the garden.
The foliage of them is equally attractive. Their leaves are broad and elliptical, with a rich green color that contrasts the pastel-colored blossoms. The leaves gradually wither away as the weather warms, allowing other plants to take their place in the garden, making them an excellent companion plant.
Virginia Bluebells Are Known For Their Resilience
These wildflowers are known for their resilience and adaptability. They thrive in moist, well-drained soils, making them an excellent choice for woodland gardens and areas with partial shade. Their ability to self-sow ensures that they return year after year, creating a breathtaking display of color. They are also valuable to pollinator gardens, attracting bees and butterflies with their nectar-rich flowers.
Beyond their aesthetic appeal, they have a rich cultural significance. They have inspired poets and artists alike with their ethereal beauty, symbolizing serenity and the renewal of life each spring. Gardeners and nature enthusiasts appreciate these wildflowers' ability to evoke a sense of wonder and nostalgia, connecting us to the natural world and the passage of time.
In conclusion, they are a charming and captivating addition to any garden, enchanting all who enjoy their exquisite blooms. With their graceful appearance, adaptability, and cultural significance, they continue to be cherished as a symbol of the beauty and wonder of the natural world.
Buy Virginia Bluebells At Wholesale Nursery Co
Bluebell roots !!!
Look great, planting in morning. Look forward to spring.
Thanks
Good service
Prompt and friendly service for quality products
Still alive so far!
I'm excited to see them bloom. All three plants they sent are still kicking and growing well right now.
I don't know what "Review Subject" means
'- Plants arrived quickly by mail (more quickly than I anticipated)
- I was disappointed that there were no planting instructions provided either with then plants. Nor could I find them on your web sited.
Dear John, thank you for your 5-star review! We do apologize for the inconvenience, and would love the opportunity to make it up to you. Would you mind emailing us at customerservice@tennesseewholesalenursery.com or calling at +1 877-958-8471 with your name, contact information and this review, so our specialist can reach out to you personally? We definitely look forward to hearing from you soon.
VA Bluebells
Plants came super fast!! Customer service was great. We can't wait for spring!!
Thanks so much for your review Emily, we love getting feedback about our plants and take pride in our customer service. Please get in touch if there is anything else we can do to make your day.
Choosing a selection results in a full page refresh.
Opens in a new window.