🌱 What is Your Planting Zone?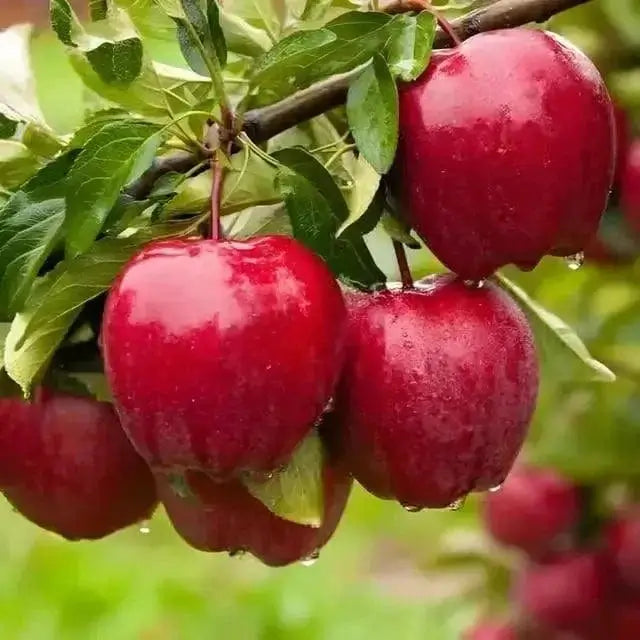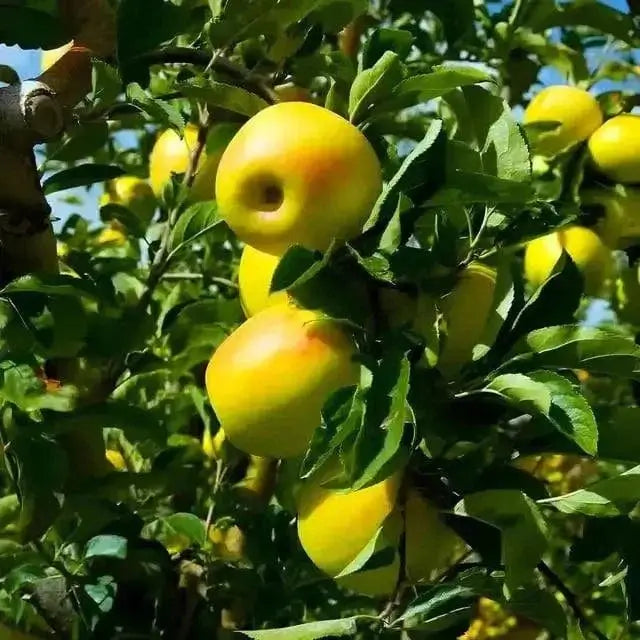 Apple Trees
Apple trees, scientifically known as Malus domestica, are among the most iconic and widely cultivated fruit trees worldwide. These deciduous trees belong to the Rosaceae family, which includes other fruit-bearing plants like roses, cherries, and pears. They are appreciated for their delicious, versatile fruit and cultural and historical significance.
They are native to Central Asia but have been cultivated in various parts of the world for thousands of years. They can grow in multiple climates, making them adaptable to different regions. These trees typically reach 15 to 30 feet and have a rounded canopy of lush green leaves.
One of the most remarkable features of the tree is its fruit production. Thanks to the countless apple cultivars developed over centuries, apples come in various colors, sizes, and flavors. From sweet and crisp apples like Honeycrisp and Fuji to tart and juicy varieties like Granny Smith and Braeburn, there's an apple for every palate.
The trees require specific conditions for optimal growth and fruit production. They thrive in well-drained soil with good air circulation and total sun exposure. Proper pruning and maintenance are essential to ensure healthy tree development and maximum fruit yield. They also benefit from cross-pollination, where bees and other pollinators transfer pollen between apple tree varieties, enhancing fruit production. The
History Of Apple Trees
Beyond their fruit-bearing qualities, they have cultural and symbolic significance in many societies. The apple is often associated with love, temptation, and knowledge in folklore and mythology. The fruit plays a prominent role in various religious stories and traditions, including the story of Adam and Eve in the Bible.
In conclusion, they are a beloved and essential part of horticulture and human culture. Their versatility, adaptability, and rich history make them a cherished addition to gardens and orchards worldwide, providing fruit and a connection to our agricultural heritage.
Buy Apple Trees At Wholesale Nursery Co
Choosing a selection results in a full page refresh.
Opens in a new window.