🌱 What is Your Planting Zone?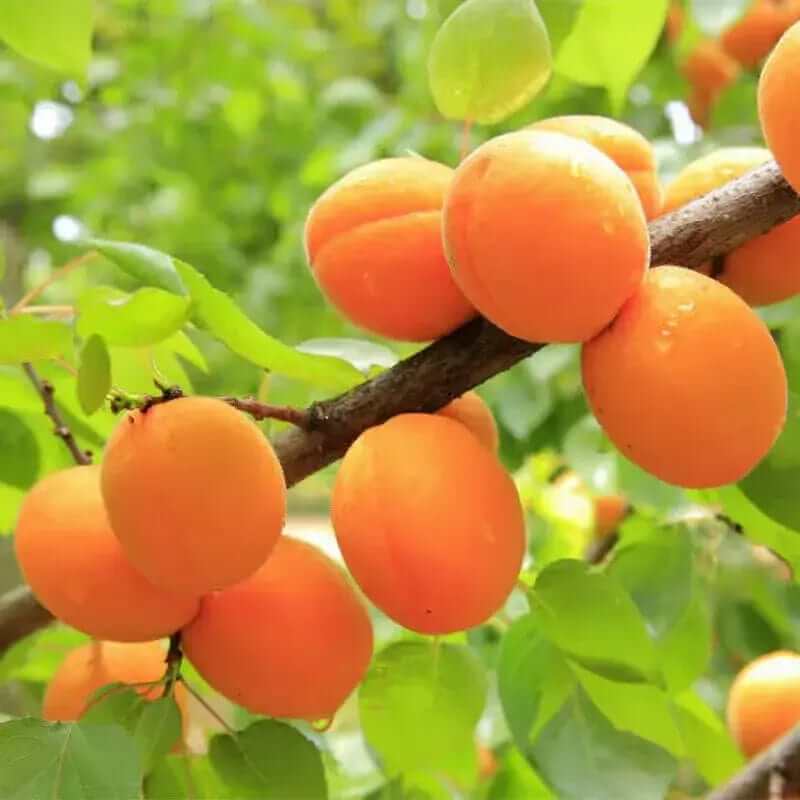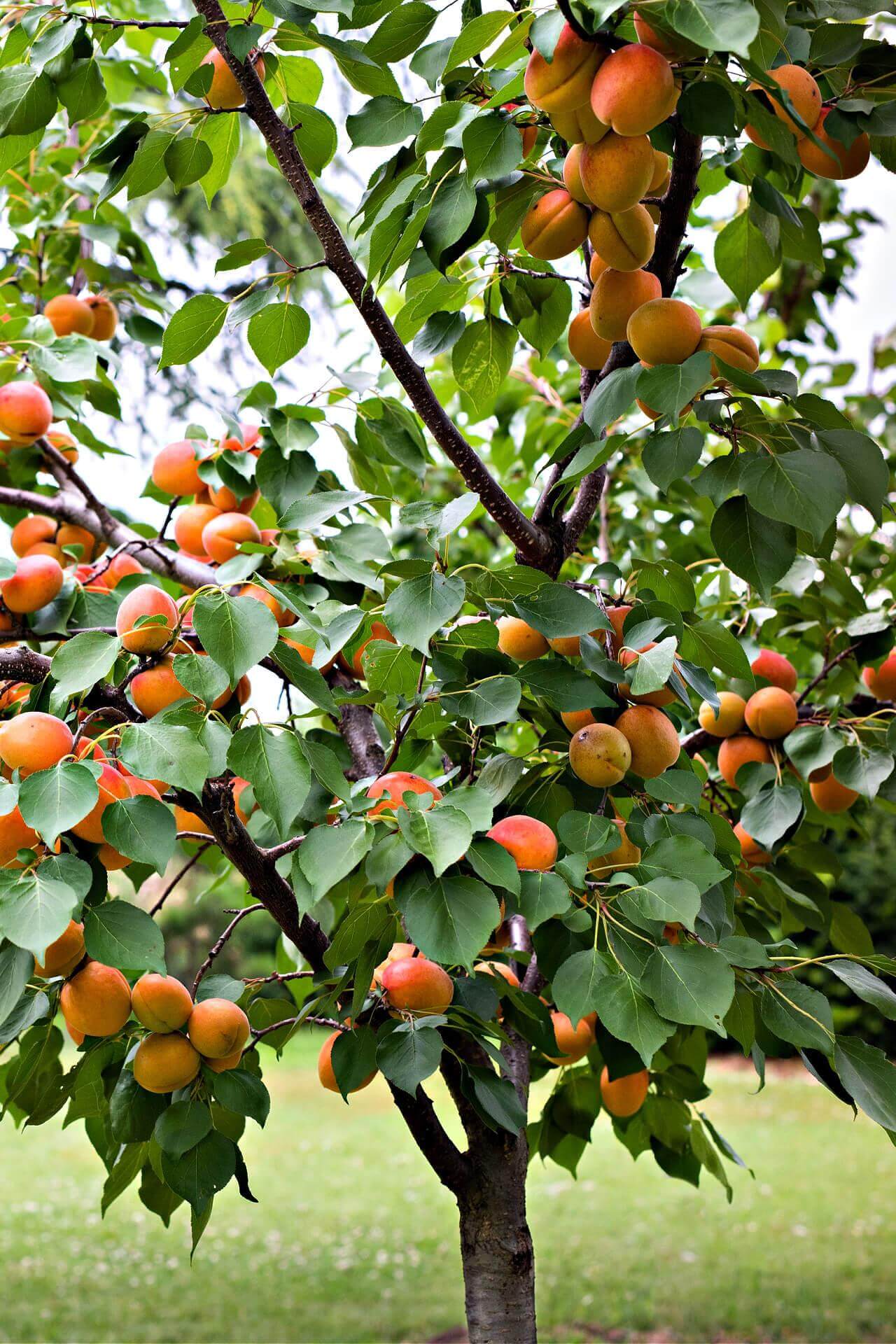 Fruiting Apricot Tree
The fruiting apricot tree, scientifically known as Prunus armeniaca, is a deciduous fruit tree that belongs to the Rosaceae family. The small, sweet, and juicy fruits are widely appreciated for their delicious flavor and nutritional value. These trees are cultivated for their fruit, which can be eaten fresh, dried, or used in various culinary applications.
The trees are native to China and have been cultivated for thousands of years, with their cultivation spreading to other parts of Asia and eventually to Europe and North America. Today, the trees are grown in many regions worldwide with suitable climates.
The trees are typically small to medium-sized, with a rounded canopy of green foliage. They have lovely pink or white blooms in early spring, making them productive and ornamental in the garden. These blooms attract pollinators such as bees, which are essential for the tree's fruit production.
Fruiting Apricot Tree Fruit
The fruit is typically round or oval, varying in color from yellow to orange. It has smooth skin with a central pit or stone inside. They are known for their sweet flavor, making them a favorite for fresh eating and for use in jams, jellies, pies, and other desserts. They are also commonly dried to make apricot-dried fruits, which are popular snacks.
The trees require well-drained soil and plenty of sunlight to thrive. They are relatively low-maintenance compared to other fruit trees, making them a popular choice for home gardeners.
In conclusion, the fruiting apricot tree is a beloved fruit-bearing tree known for its delicious apricot fruits and ornamental blossoms. Whether grown in a garden or an orchard, these trees provide a bountiful harvest of sweet, versatile fruits that can be enjoyed in various culinary dishes and preserved for year-round consumption.
Buy Fruiting Apricot Trees At Wholesale Nursery Co
Choosing a selection results in a full page refresh.
Opens in a new window.