🌱 What is Your Planting Zone?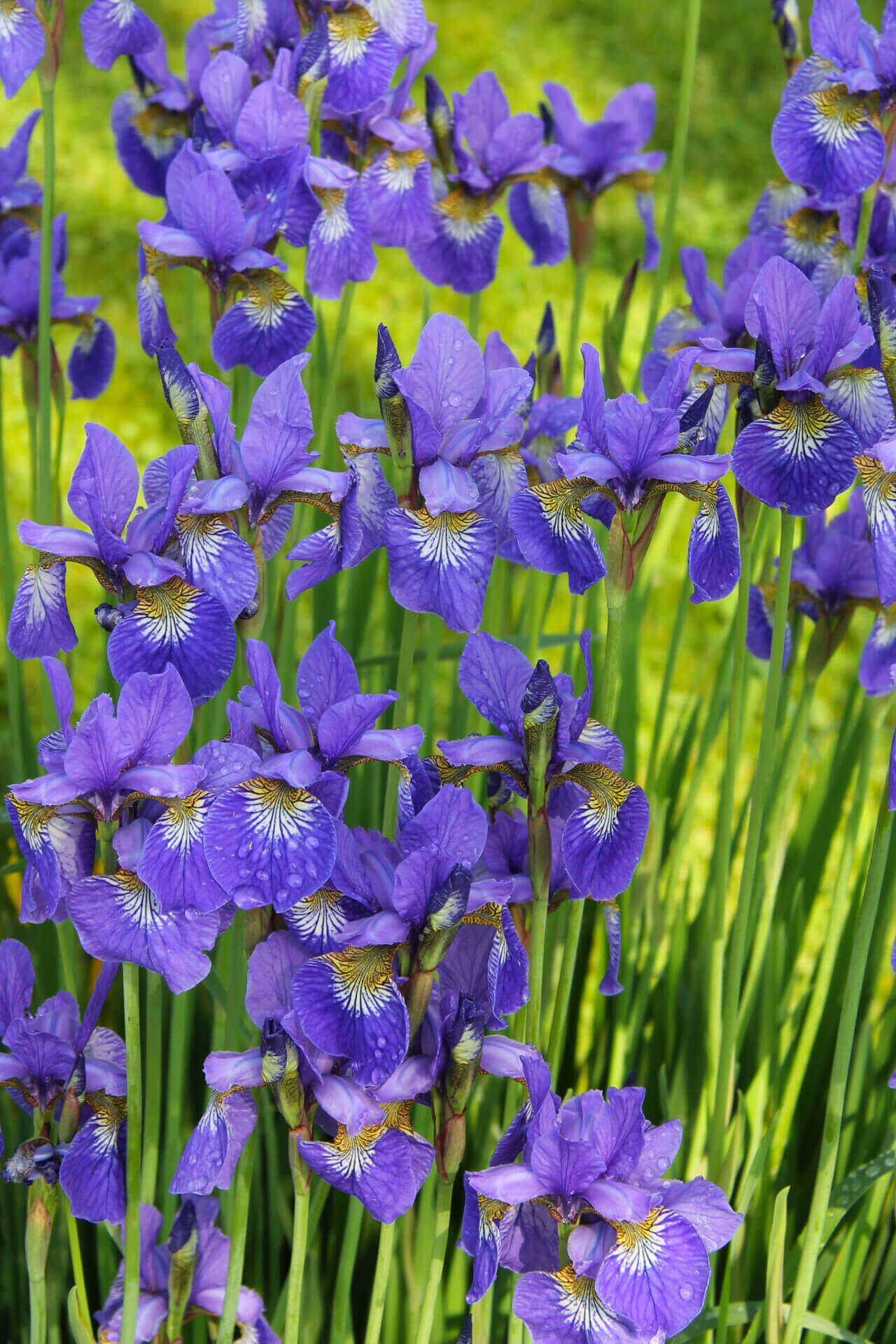 Bearded Iris
Iris Bearded Iris, scientifically known as Iris germanica, is a captivating and popular flowering plant cherished for its stunning blooms and distinctive features. These perennial plants belong to the Iridaceae family and are known for their vibrant, large, and uniquely structured flowers, making them a favorite among gardeners and enthusiasts worldwide.
The plant derives its name from the distinctive "beard" found on the inner petals of the flower. These beards are often fuzzy or velvety in texture and come in various colors, adding to the iris's charm and appeal. The bearded iris blooms in multiple flushes, including shades of purple, blue, white, yellow, pink, and even bi-color varieties, making them suitable for various garden designs and color schemes.
One of the critical characteristics of them is their elegant and sword-like foliage. The long, narrow leaves emerge from a rhizome, a thickened underground stem that stores energy and nutrients for the plant. These rhizomes are typically planted below the soil surface and multiply over time, allowing the plant to spread and produce more blooms.
How To Grow Bearded Iris
They are relatively easy to grow and are known for their resilience. Proper care includes regular watering to keep the soil moist but not soggy and removing spent blooms to encourage new flower production.
These irises are categorized into various groups based on their height, including miniature dwarfs, standard dwarfs, intermediates, and tall bearded, with some reaching sizes of up to 3 feet (0.91 meters). Their blooming season ranges depending on the type, but these generally bloom in late spring to early summer, gracing gardens with exquisite beauty.
In summary, they are prized for their show-stopping blossoms, striking foliage, and ease of cultivation. Their diverse color palette, from rich purples to delicate yellows, ensures they remain a sought-after addition to gardens, borders, and floral arrangements, providing elegance and charm wherever planted. Whether you're a seasoned gardener or a novice, they can be a delightful addition to any landscape, bringing timeless beauty and sophistication.
Buy Bearded Iris At Wholesale Nursery Co
Choosing a selection results in a full page refresh.
Opens in a new window.