🌱 What is Your Planting Zone?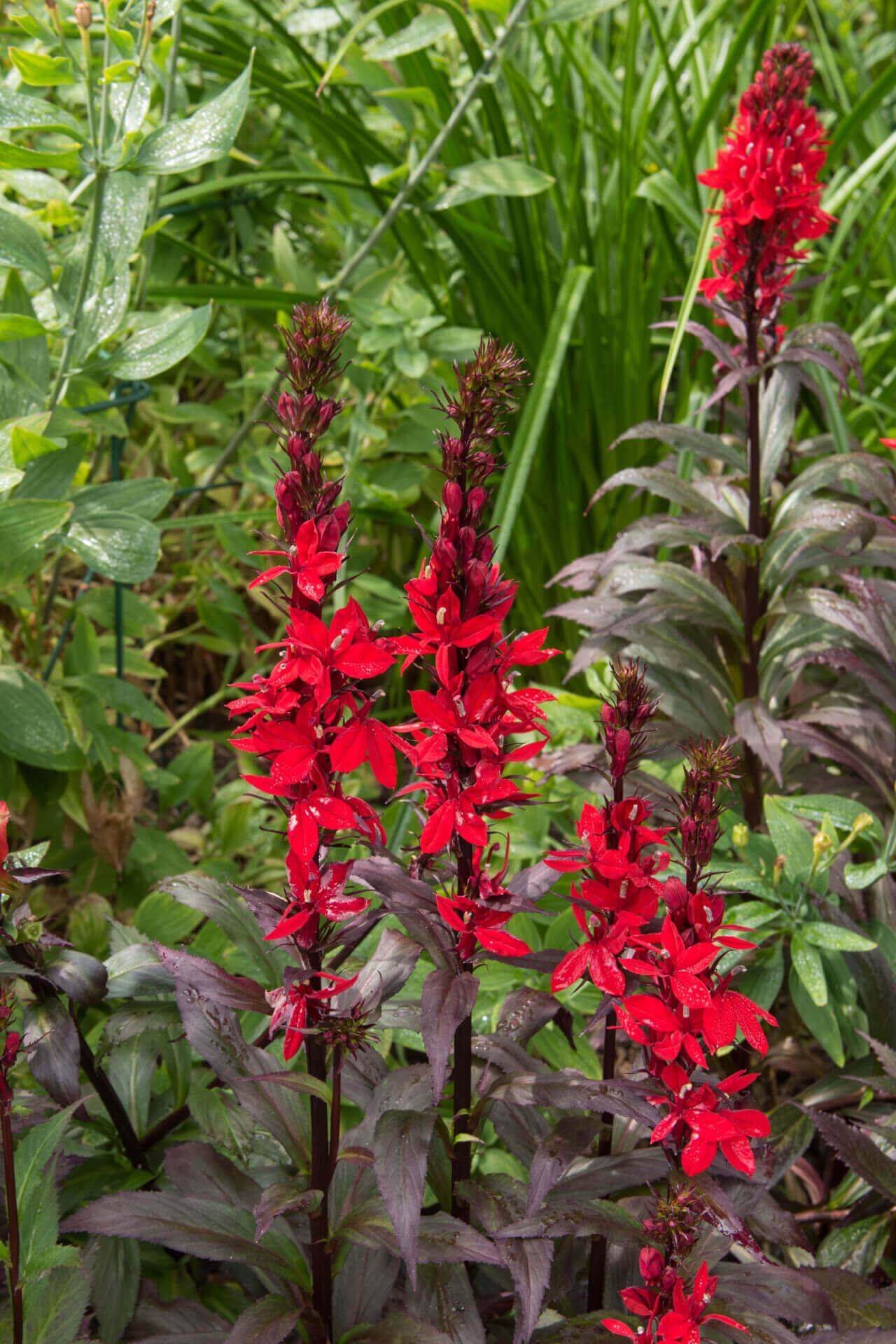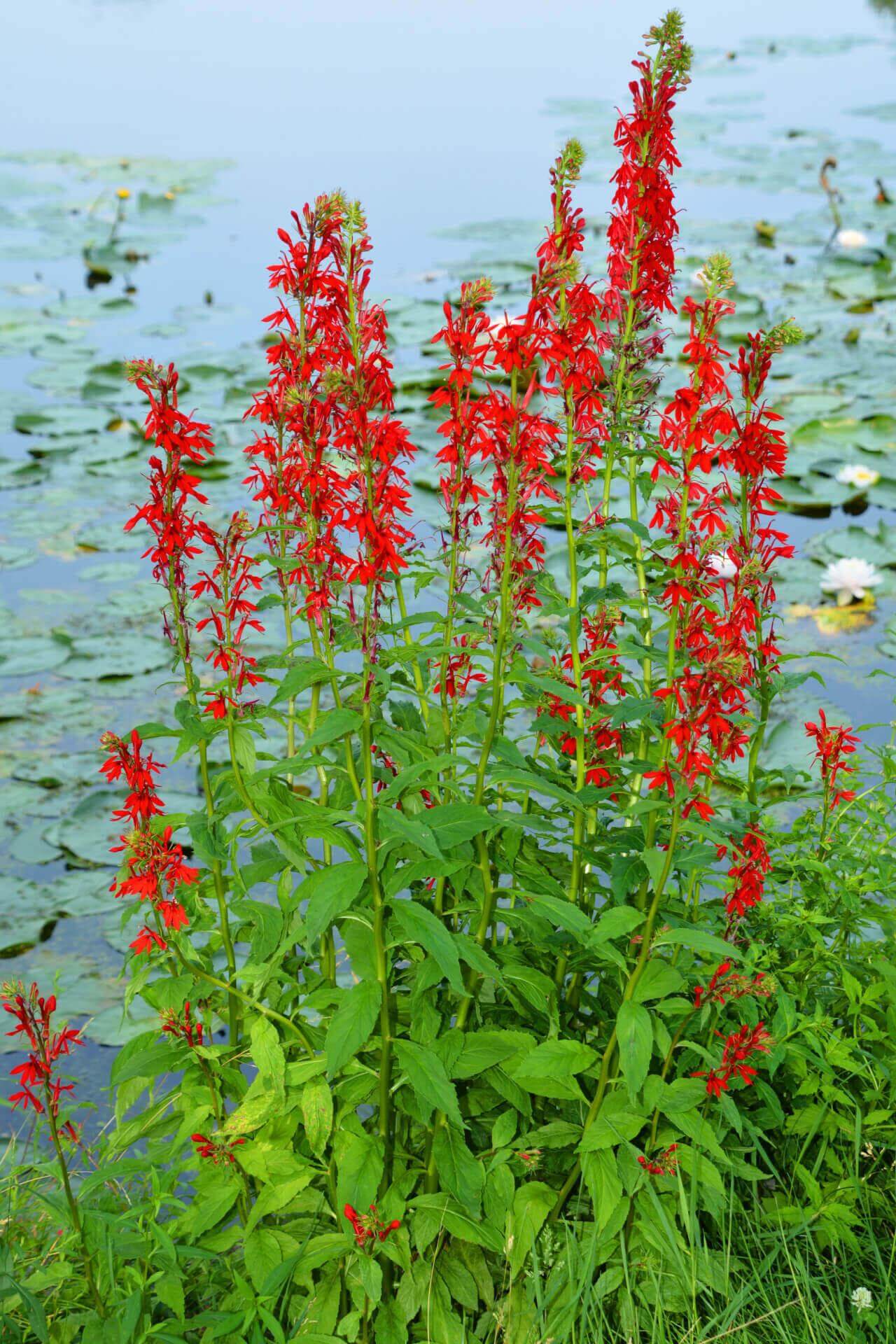 Red Cardinal Flower
The Red Cardinal Flower, scientifically known as Lobelia cardinalis, is a striking perennial plant native to North America. This vibrant, red-blooming beauty is a favorite among garden enthusiasts and wildlife lovers thanks to its stunning appearance and ecological significance.
Standing proudly at heights ranging from 2 to 4 feet (60 to 120 centimeters), the Red Cardinal Flower is a tall, upright plant with lance-shaped, deep green leaves that provide a splendid backdrop for its brilliant scarlet-red flowers. The tubular, five-petaled blossoms cluster atop sturdy, branching stems, creating a mesmerizing display reminiscent of a red cardinal's plumage, hence its common name.
This splendid plant typically blooms in late summer to early fall, attracting pollinators, including butterflies and hummingbirds. The tubular shape of its flowers is specially adapted to accommodate the long beaks of hummingbirds, making it a crucial nectar source for these avian wonders during their migration.
Red Cardinal Flowers thrive in damp to wet soils, making them an excellent choice for rain gardens, pond edges, and other moisture-rich landscapes. Their ability to thrive in wetlands and help stabilize soil erosion further underscores their ecological importance.
Red Cardinal Flower Is Simple To Care For
Caring for Red Cardinal Flowers is relatively straightforward. They prefer partial to full sunlight and require consistently moist soil to flourish. Regular watering, especially during dry spells, will help keep these perennials healthy and vibrant.
Overall, the Red Cardinal Flower is a captivating and ecologically valuable plant that adds vivid color to any garden while supporting vital pollinators and wildlife. Its brilliant red blooms and graceful presence make it a cherished addition to landscapes across North America.
Buy Red Cardinal Flower At Wholesale Nursery Co
Cardinal plants, trillium and blue bells
all plants look great. very healthy.
unfortunately we are having a snow storm 27°. but in 2 days it will be in low 40's and in the ground they will go. next year I'll order earlier!
Cardinal flower
Received and look to be healthy. Thumbs up.
Red Cardinal Flower
I have this a long time already and I cannot deny that this is one of my valued perennials since it has less of time to devote. A very low maintenance flower.
Thank you so much for your feedback, Rebecca! It makes our day hearing about how much our customers love plants and the great service they have received from our team.
Beautiful
You can't beat this beauty! So vibrant!
Thank you for the awesome review about our plants, Sherrell. We are so pleased to hear it is working just as it should and that you are enjoying it so much! We have passed your kind words on to our product team.
Choosing a selection results in a full page refresh.
Opens in a new window.