🌱 What is Your Planting Zone?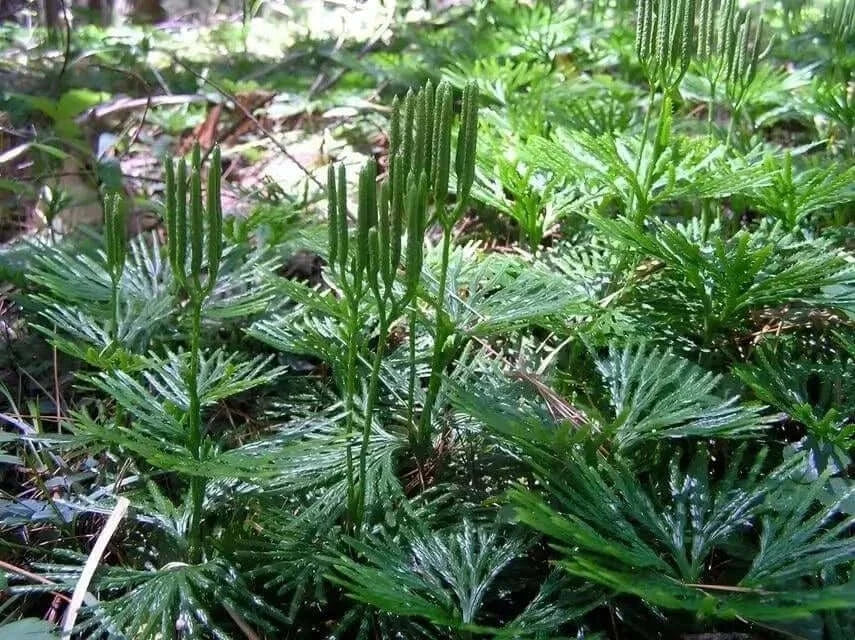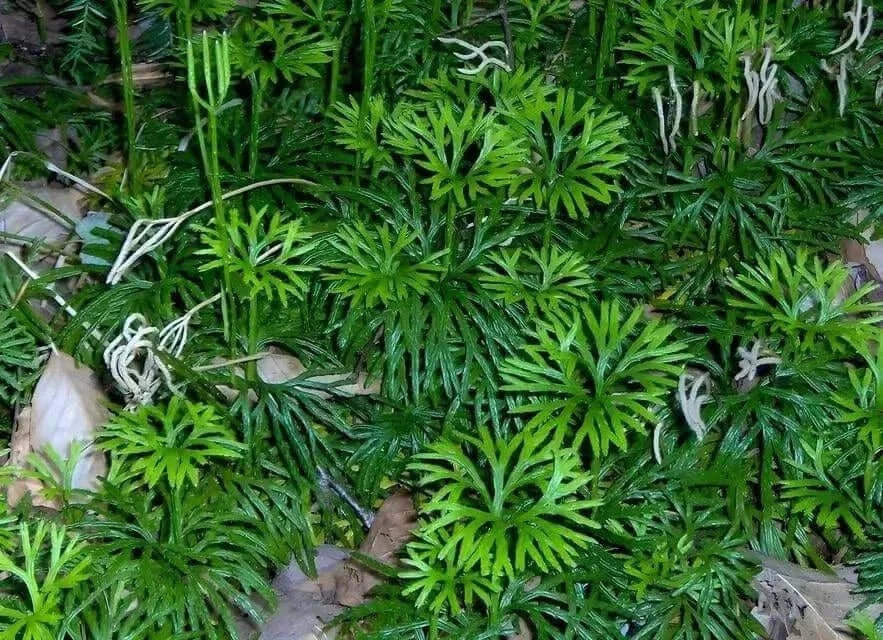 Fan Clubmoss
Fan Clubmoss, scientifically known as Lycopodium clavatum, is a unique and fascinating plant species in the Lycopodiaceae family. This perennial herbaceous plant is often called ground pine, wolf's-foot clubmoss, or stag's-horn moss due to its distinctive appearance and growth pattern. Here, we will delve into some key aspects of fan clubmoss.
It is primarily found in temperate regions of North America, Europe, and Asia, thriving in moist, shaded woodlands, coniferous forests, and rocky slopes. It is known for its low, creeping growth habit, with slender stems that can spread horizontally and form dense, ground-covering mats. The plant's leaves are arranged in a spiral pattern, resembling the scales of a pine cone, hence the common name "ground pine." These leaves are small, narrow, and lance-shaped, giving the plant a delicate and intricate appearance.
One of the most distinctive features of it is its reproductive structure. It reproduces via spores, which are produced in cone-like facilities called strobili. These strobili sit atop the plant's stems and can range in length and shade depending on the stage of development. They release spores into the air when they mature, facilitating the plant's propagation.
Fan Clubmoss Is A Fascinating Plant
In contemporary times, it has garnered interest from horticulturists and botany enthusiasts, who appreciate its ornamental value in shaded gardens and terrariums. However, it's important to note that the collection of fan clubmoss from the wild is discouraged in many areas, as overharvesting can threaten its populations.
In conclusion, it is a unique and intriguing plant species known for its intricate appearance and spore-based reproduction. While it may have lost some of its historical prominence, it continues to be valued for its ornamental qualities. It serves as a reminder of the diverse and captivating world of plant life.
Buy Fan Clubmoss At Wholesale Nursery Co
Fan Clubmoss
Well-stocked plant nursery , and with a website that's easy to navigate
We're happy to see that you had a 5-Star experience at Tennessee Wholesale Nursery. Thanks for sharing!
Choosing a selection results in a full page refresh.
Opens in a new window.