🌱 What is Your Planting Zone?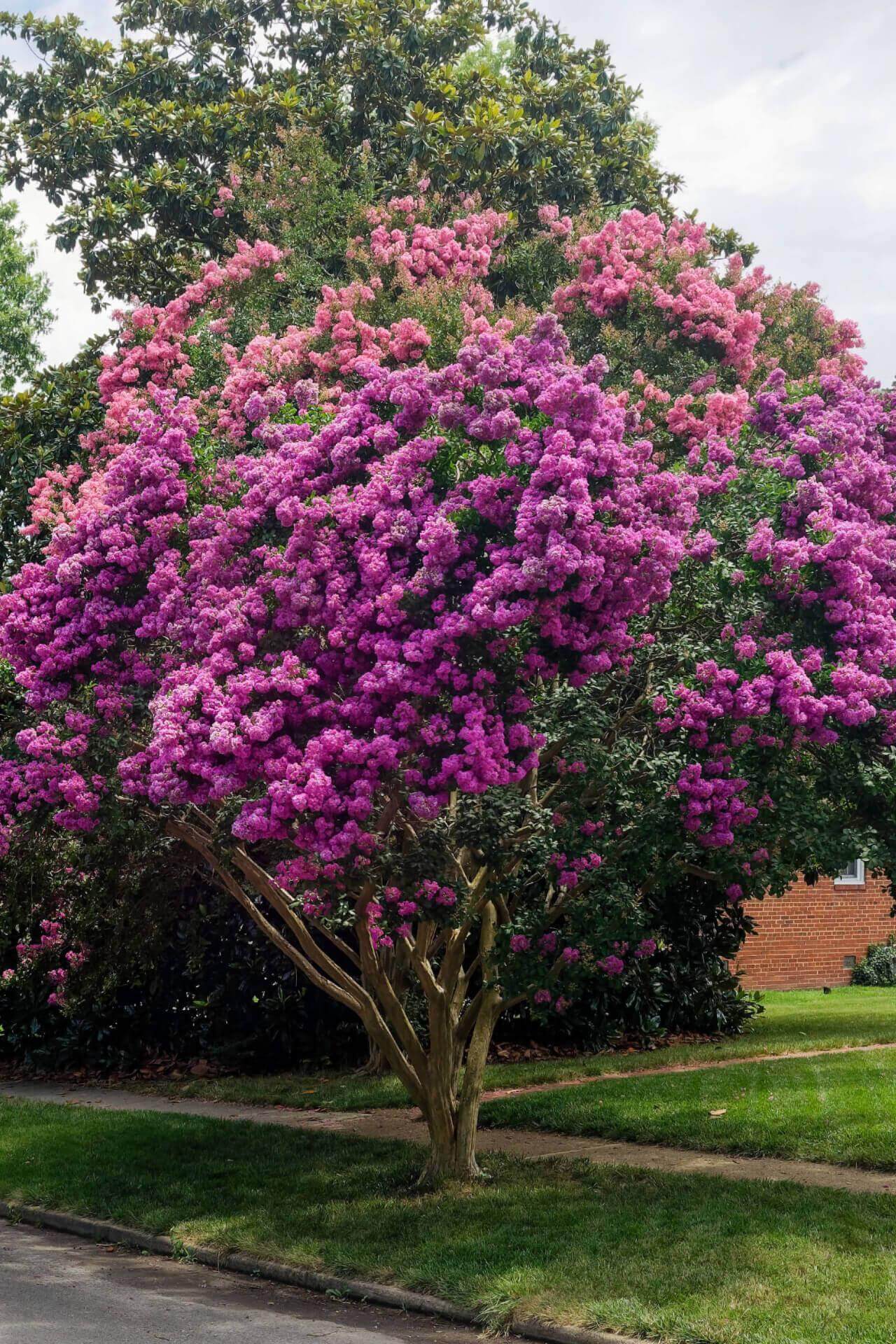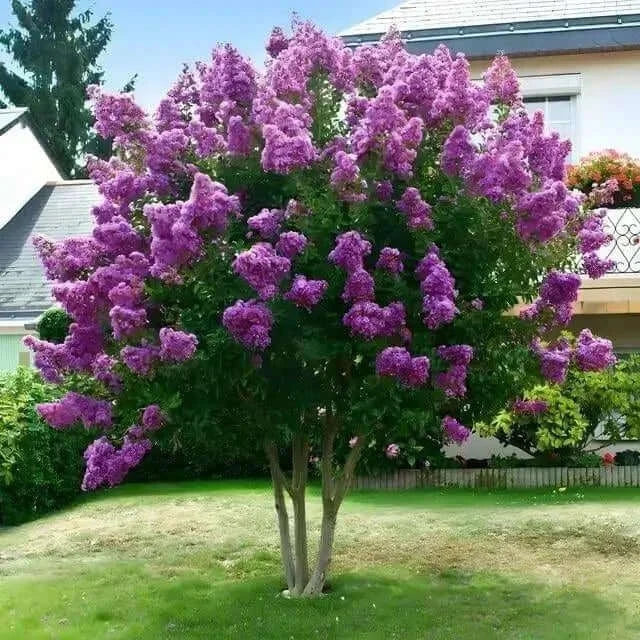 Muskogee Crepe Myrtle
The Muskogee Crepe Myrtle, scientifically known as Lagerstroemia indica x fauriei 'Muskogee,' is a stunning and popular ornamental shrub or small tree that belongs to the genus Lagerstroemia. This deciduous plant is celebrated for its exceptional decorative qualities, making it a favored choice among gardeners and landscapers.
One of the most striking features of the shrub is its vibrant and showy flowers. During the summer, it produces large clusters of crinkled, crepe-like flowers ranging in color from shades of lavender to soft purple. These blossoms create a striking contrast against the plant's deep green foliage, creating a visually appealing spectacle in any garden or landscape.
This shrub variety typically reaches a height of 15 to 20 feet and has a graceful, upright growth habit. Its attractive bark exfoliates to reveal a smooth, mottled appearance, adding to its year-round visual appeal. The foliage turns a lovely reddish-orange in the fall, providing a final burst of color before winter.
Muskogee Crepe Myrtle Are Drought Tolerant Once Established
They thrive in well-drained soil and require complete sun to partisan shade for best growth and blooming. They are known for their excellent drought tolerance once established, making them a suitable choice for regions with hot and dry summers. Regular pruning can help maintain a tidy shape and encourage prolific flowering.
Aside from its aesthetic appeal, the shrub also attracts pollinators such as bees and butterflies, enhancing the overall biodiversity of your garden. It's a low-maintenance plant that can add beauty, color, and charm to various landscaping settings, including residential gardens, parks, and streetscapes.
The shrub is a striking ornamental plant cherished for its dazzling summer flowers, attractive bark, and fall foliage. Its adaptability to different soil types and weather conditions and its low-maintenance nature make it a favored choice for gardeners looking to enhance their outdoor spaces with a touch of elegance and color.
Buy Muskogee Crepe Myrtle At Wholesale Nursery Co
Choosing a selection results in a full page refresh.
Opens in a new window.