🌱 What is Your Planting Zone?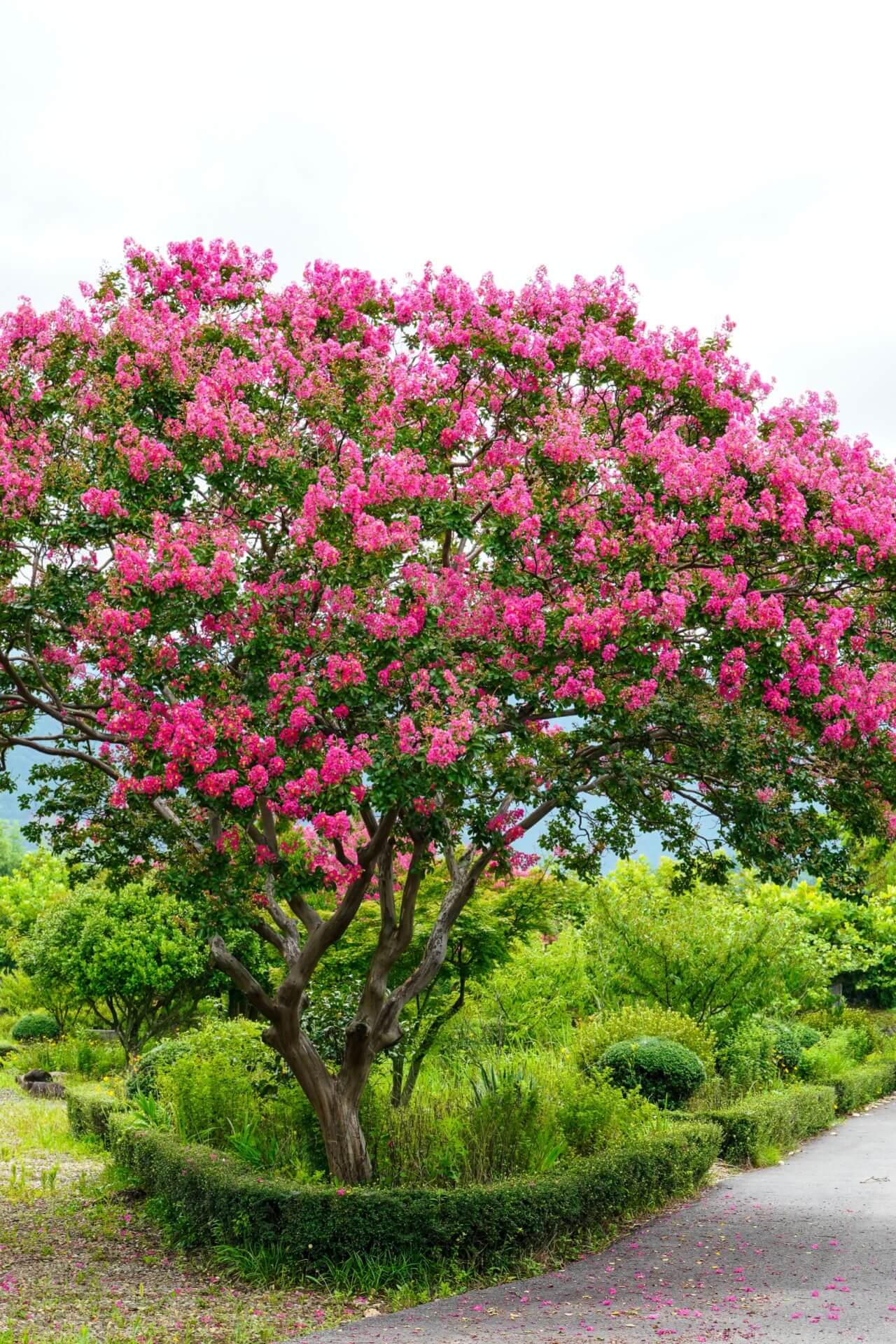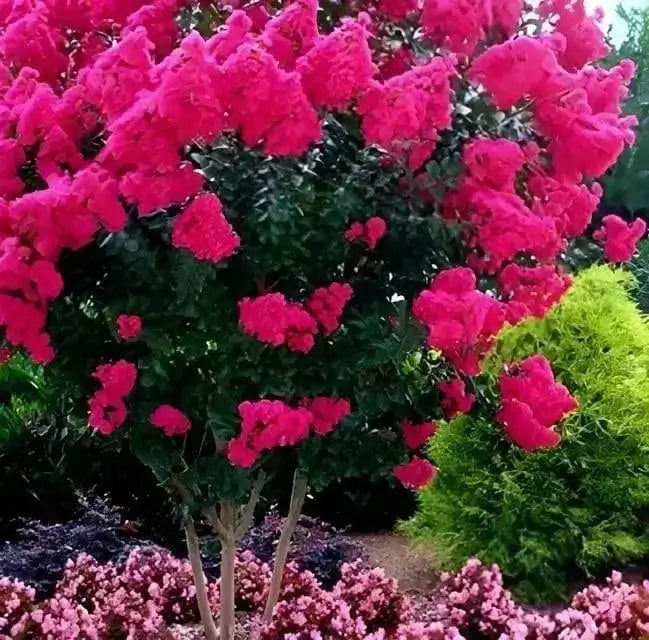 Pink Crepe Myrtle
The Pink Crepe Myrtle, scientifically known as Lagerstroemia indica, is a beautiful and famous flowering shrub cherished for its vibrant and showy pink blooms. This deciduous plant is native to Asia, specifically China, Korea, and India. It is widely cultivated in many regions worldwide due to its stunning aesthetic appeal and adaptability to various climates.
One of the most striking features of the shrub is its abundant and eye-catching blossoms. These flowers typically appear in late spring to early summer and continue to bloom well into the fall, creating a long-lasting display of color. The petals are crinkled and ruffled, resembling crepe paper, which gives the plant its common name. The color of the blossoms can vary from pale pink to deep magenta, adding a burst of color to any landscape.
Pink Crepe Myrtle Is Relatively Low-maintenance
In complement to its unique formation, the shrub is known for its relatively low maintenance requirements. It flourishes in maximum sunlight and well-drained soil, making it suitable for various soil types and gardening conditions. Once established, it is also moderately drought-tolerant, making it a perfect choice for regions with hot and dry summers.
The shrub typically grows to 10 to 20 feet, although some varieties can reach up to 30 feet under optimal conditions. Its growth habit can be trained as a single-trunk tree or a multi-stemmed shrub, providing flexibility in landscaping design.
Beyond its aesthetic appeal, they are valued for their attractive exfoliating bark, which reveals a smooth, mottled surface underneath as it peels away. This feature adds visual interest to the plant year-round, even when it's not blooming.
In conclusion, the Pink Crepe Myrtle is a popular and cherished ornamental plant known for its vibrant pink blossoms, low maintenance requirements, and adaptability to various climates. Whether used as a focal point in a garden, along a driveway or as part of a larger landscape design, this delightful plant adds beauty and charm to outdoor spaces throughout the growing season.
Buy Pink Crepe Myrtle At Wholesale Nursery Co
Thanks for the 5-star review, Travis. We appreciate you taking the time to give your feedback and look forward to serving you again in the future.
Choosing a selection results in a full page refresh.
Opens in a new window.