🌱 What is Your Planting Zone?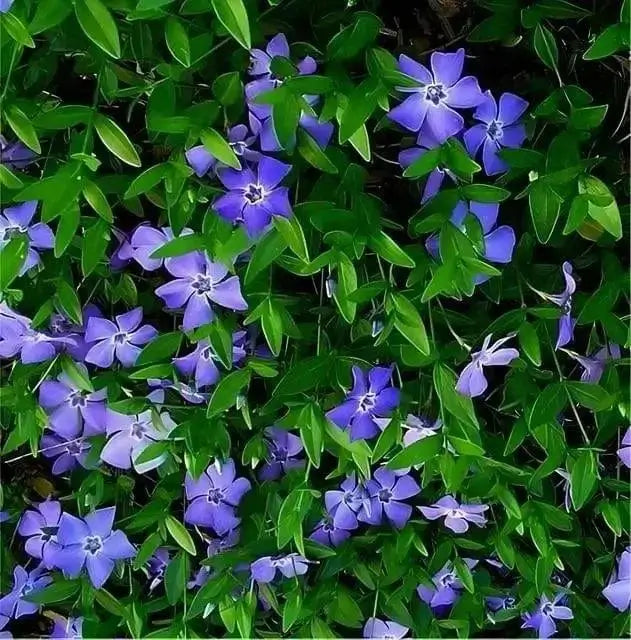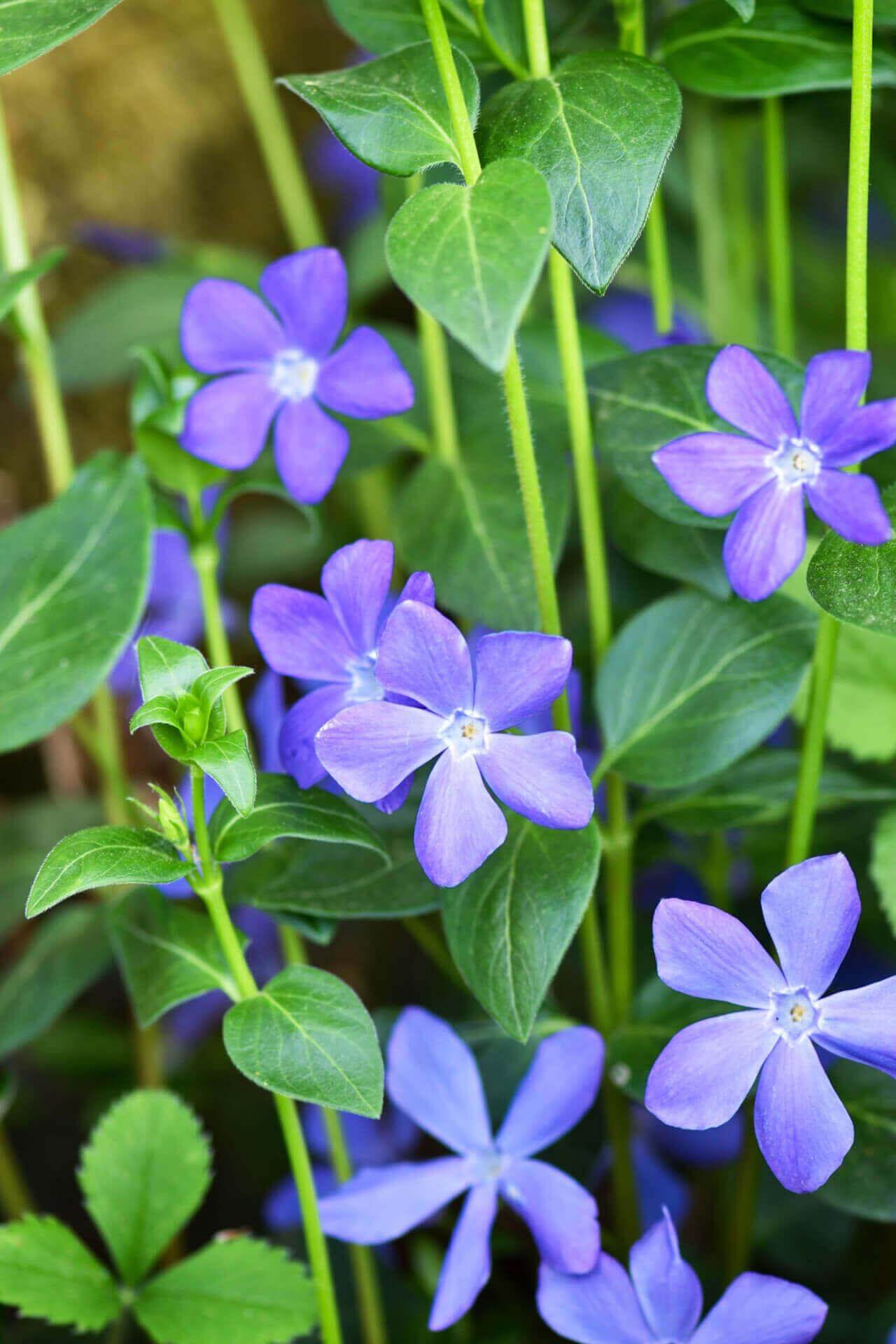 Vinca Minor
Vinca Minor, commonly known as periwinkle or creeping myrtle, is a charming and versatile evergreen plant that has long been admired for its ornamental qualities. Native to Europe, this low-growing perennial has found its way into gardens and landscapes worldwide, where it thrives in various climates and soil types.
One of the most striking features of the plant is its lush and glossy foliage. The leaves are small, oval-shaped, and arranged opposite each other on slender stems. They come in a deep green shade that gives any garden a hint of grace. In addition to its foliage, this plant is celebrated for its lovely flowers. It blooms in the spring, producing a profusion of delicate, star-shaped blossoms that can be white, lavender, or shades of blue. These charming blooms are a welcome sight after the long winter months, and they continue to grace the garden with their beauty for several weeks.
Vinca Minor Is Perfect For Ground Cover
The ground cover plant spreads horizontally and forms a dense carpet-like mat over the ground. This makes it an excellent choice for landscaping, as it can create a lush, green carpet under trees, along pathways, or in rock gardens. Its ability to cover large areas effectively also makes it an effective weed suppressor, helping to keep unwanted plants at bay.
Gardeners appreciate it for its low-maintenance nature. Once established, it requires minimal care, making it an ideal choice for those who want a beautiful garden without much upkeep. It is also relatively deer-resistant, a bonus for gardeners dealing with wildlife browsing issues.
In summary, it is a delightful and easy-to-grow plant that brings beauty and elegance to gardens and landscapes. Its glossy foliage, charming flowers, and ability to form a dense ground cover make it a popular choice among garden enthusiasts looking to enhance the visual appeal of their outdoor spaces. It adds wild beauty to any environment, whether used as a border, ground cover, or accent plant.
Buy Vinca Minor At Wholesale Nursery Co
Vinca minor
They were nice and worth the price. I am excited to offer a plant rarely seen here any more to my customers.
Healthy Plants
I was happy to receive my plants. They were packaged so well and were very healthy. I planted them and can't wait to see how they look in the spring!
Vinca Minor
A great nursery with a depth of experience and magnificent plants to offer. Love browsing your website.
Hi Vinca, thank you for taking the time to provide a rating, your opinion is valued greatly and it helps us maintain an excellent standard of service to our customers.
Vinca minor
A wonderful site to acquire nice plants. The plants come in tidy packaging.
Peyton, thank you so much for taking the time to leave an excellent rating. Please let us know what we can do for you in the future.
Choosing a selection results in a full page refresh.
Opens in a new window.