🌱 What is Your Planting Zone?
Regular price
Sale price
$3.79 USD
Unit price
per
Sale
Sold out
View full details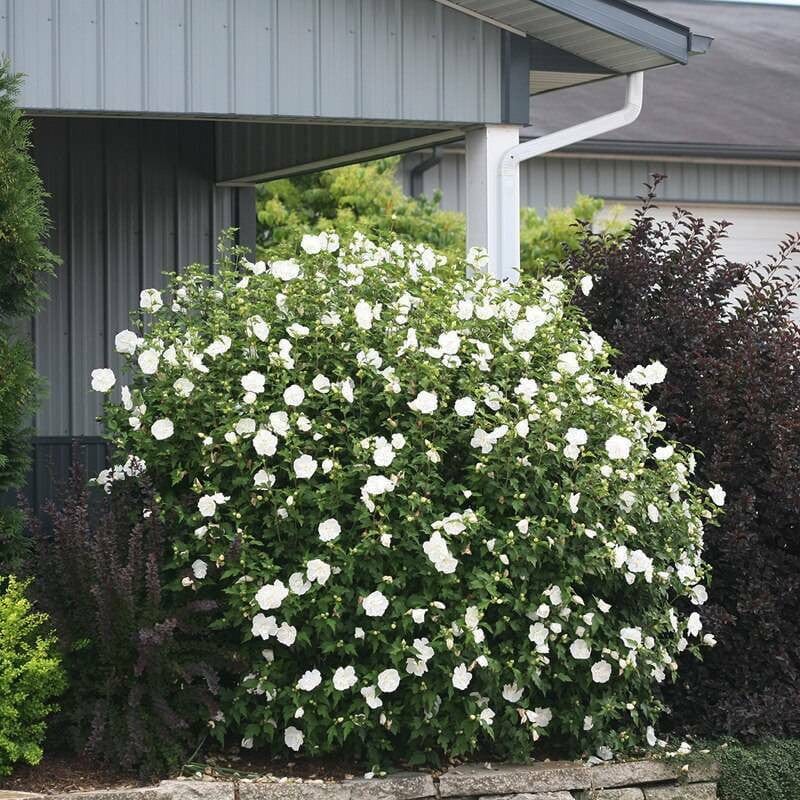 White Hibiscus
White Hibiscus is a low-care requirement shrub that produces a bounty of showy, cup-shaped blooms in the summer. It will thrive in USDA plant hardiness zones 5 through 9. The shrub will produce the most flowers in full sunlight conditions.
The plant will reach a mature size of about 12' tall and an 8' crown. Its blooms are angelic white and will draw bees, butterflies, moths, and hummingbirds to pollinate your garden.
As an Asian native species, the plant has adjusted well to America's climate and is now prevalent across the nation. Gardeners love it not only for its tremendous good looks but also for its easy-care nature. It does not care about soil quality and will grow equally as well in coarse soil types of clay. Its one need is good drainage.
This shrub is a drought-tolerant and heat-tolerant species. Some seek it out because it resists damage during dry spells. It's perfect for arid zones that have watering restrictions enforced.
Another reason to love it is that deer seem off-put by its floral aroma, making it helpful in suburban and rural areas where the hooved marauders are an issue.
White Hibiscus Syriacus Will Add Beauty to Your Garden
The stunning white flowers emerge on the plant by the middle of the season. They're long-lasting, so gardeners in warm climates might experience this feast for the eyes into the first weeks of fall.
These flowers have a crepey texture and can measure as much as 4" across. They are bright and crisp white, which makes them pop against the green foliage. Each flower has two layers of five petals and a sunny yellow center.
The dark green foliage is glossy, oval, and has serrated margins. The leaves alternate on the stems, creating almost a zig-zag pattern.
It requires only 1" of water and twice-annual fertilizer.
Order Your White Hibiscus Syriacus from Wholesale Nursery Today
White Hibiscus Syriacus is a gorgeous shrub with an upright growth habit and few care needs. You will love the good looks of this shrub in your garden--please order today.
Vibrant
Has beautiful white bulbs! Just gorgeous!
Thanks for the 5-star review, Allen. We appreciate you taking the time to give your feedback and look forward to serving you again in the future.