🌱 What is Your Planting Zone?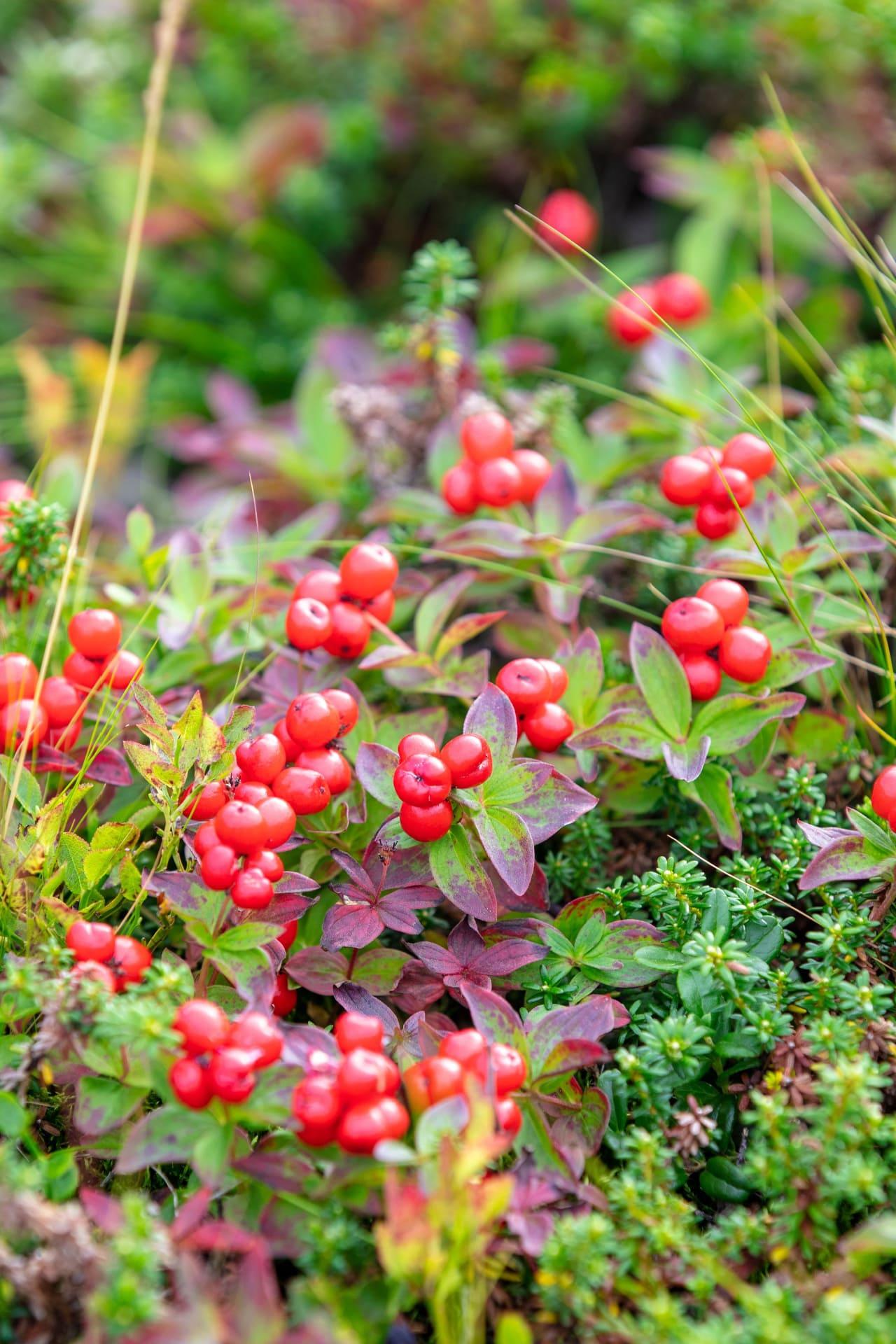 Mitchella Repens
Mitchella repens, known as partridgeberry or squaw vine, is a low-growing, perennial plant native to North America. This small, creeping vine belongs to the Rubiaceae family and is found primarily in eastern North America, from southern Canada to Florida and westward to the Mississippi River. Its name, "partridgeberry," is derived from the small, round, red berries it produces, considered a favorite food of partridges.
The plant typically grows to 4 to 6 inches and features small, shiny, evergreen leaves arranged in pairs. The leaves are oval-shaped and dark green, making them an attractive ground cover in woodland environments. It blooms from late spring to early summer, producing small, tubular, white to pale pink flowers with four petals. These fragrant flowers are often paired and appear in groups of two, eventually developing into distinctive red berries that persist throughout the winter.
Furthermore, it is an important food source for wildlife, including birds and mammals, who consume its berries. It also contributes to the biodiversity of forest ecosystems by providing ground cover and habitat for small creatures.
In summary, its bright red berries and attractive foliage make it a charming addition to woodland environments.
Buy Mitchella Repens At Wholesale Nursery Co
Healthy bare roots
I purchased bare root ground cover perennials. They arrived in a timely manner and very healthy, ready to plant.
AMERICAN WINTERGREEN 5 FOR $14.99
Fantastic customer service and a large choice of plants and bushes. Likewise, reasonable pricing.
Thanks so much for your review Martin, we love getting feedback about our plants and take pride in our customer service. Please get in touch if there is anything else we can do to make your day.
Choosing a selection results in a full page refresh.
Opens in a new window.