🌱 What is Your Planting Zone?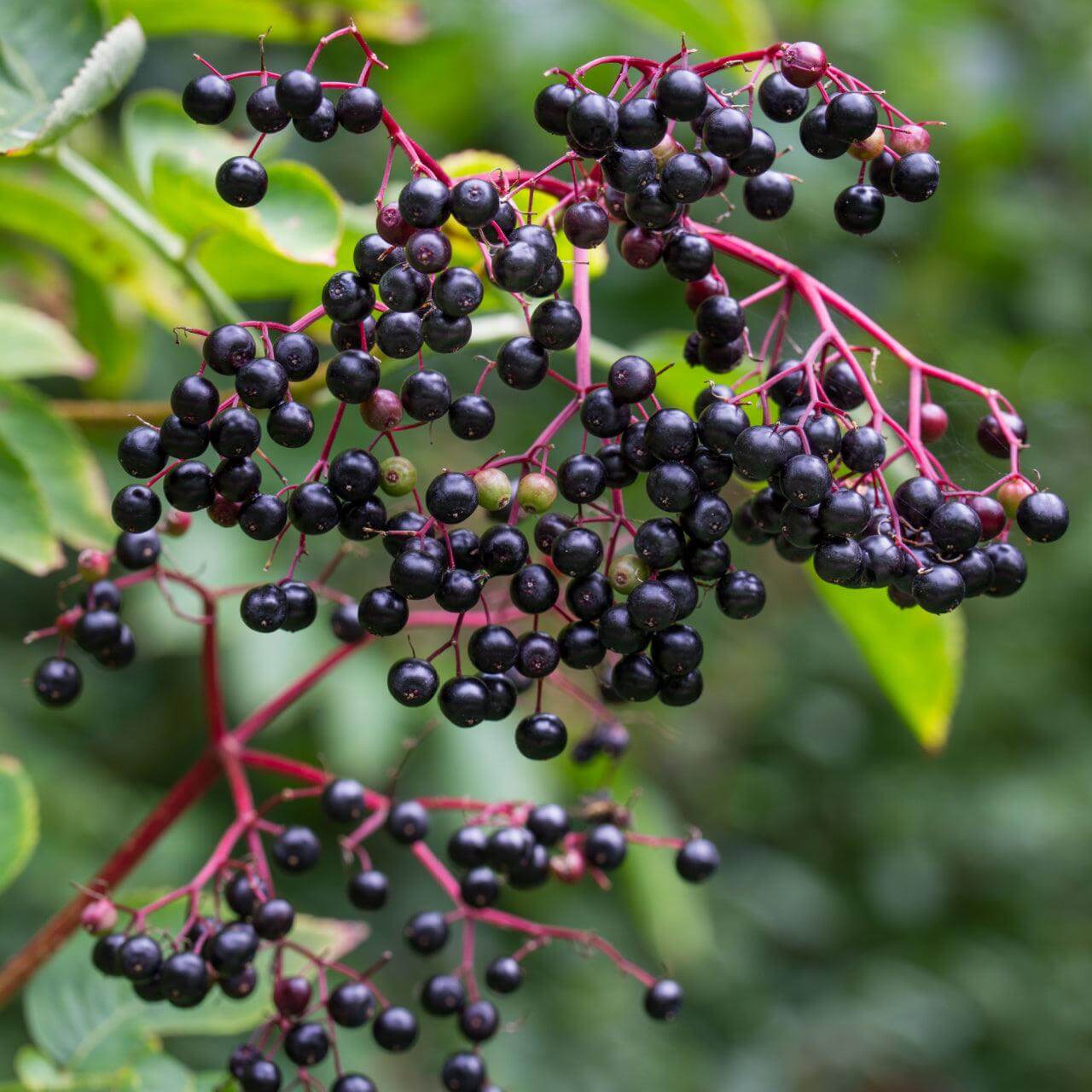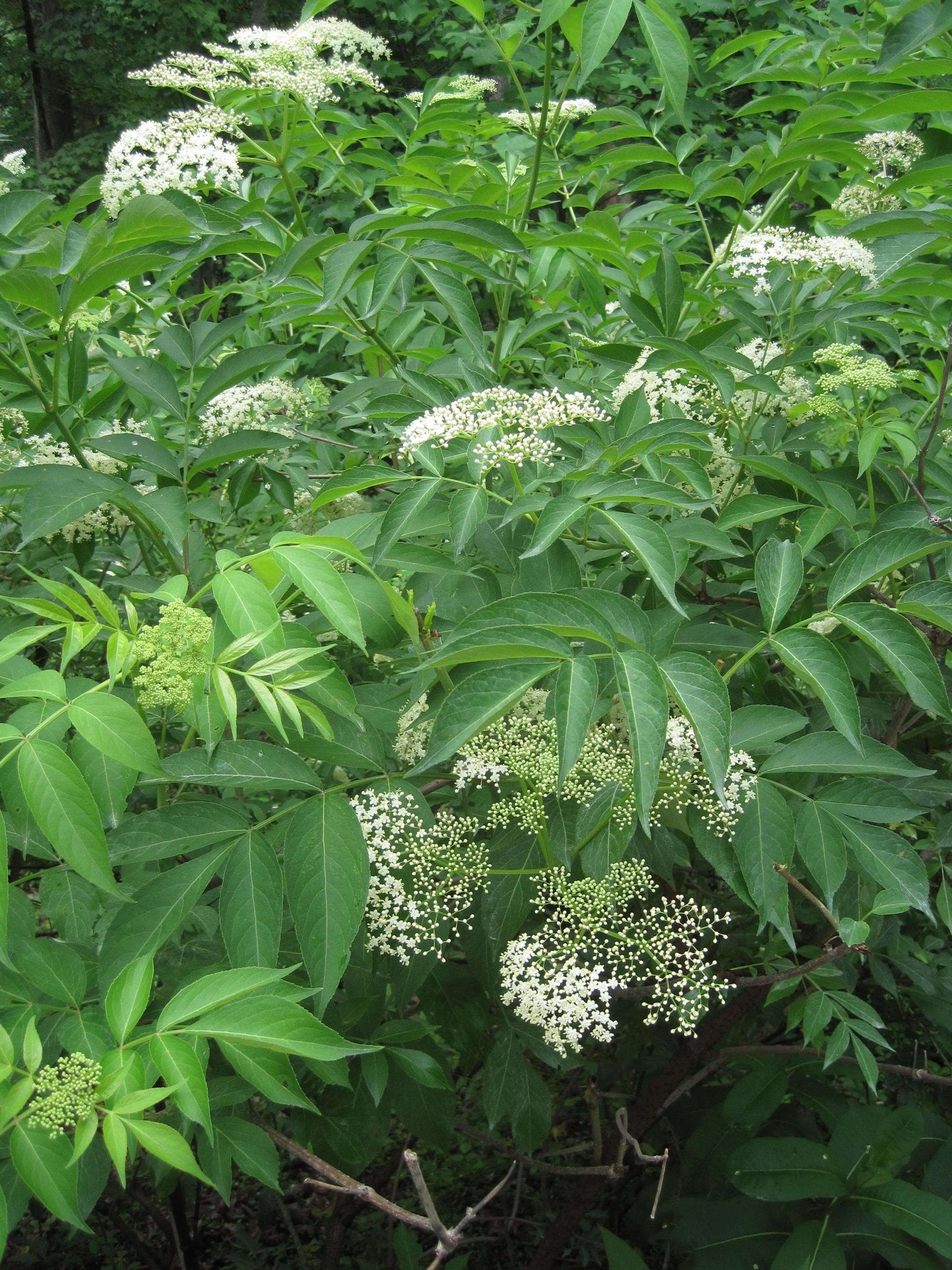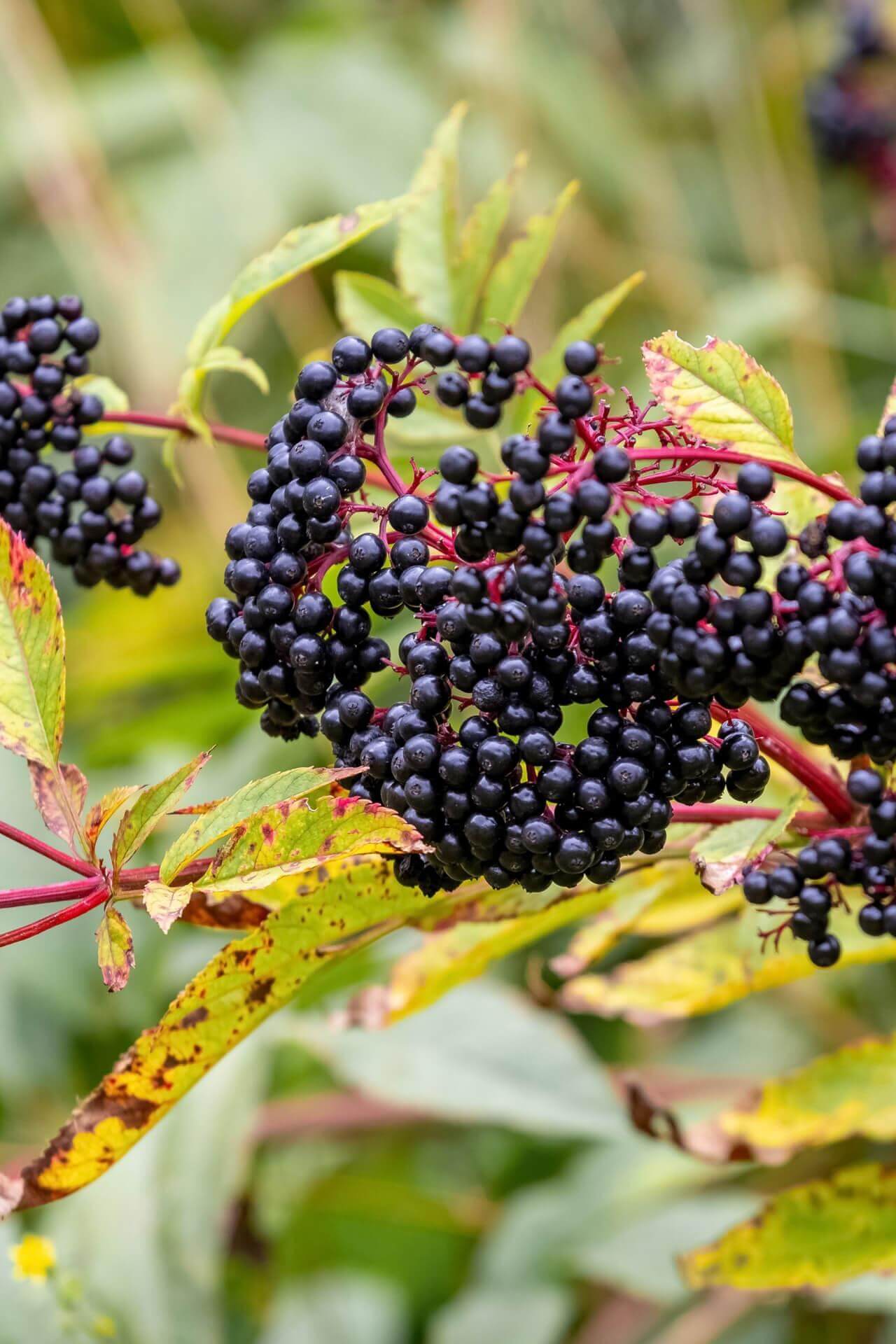 Elderberry Shrub
Elderberry shrubs, scientifically known as Sambucus, are a group of flowering plants that belong to the Adoxaceae family. These versatile and attractive shrubs are renowned for their culinary, medicinal, and ornamental uses.
Botanical Characteristics: The shrubs are deciduous and typically reach heights between 5 to 12 feet. They are known for their distinctive pinnately compound leaves and creamy white to pale yellow blossoms that bloom in late summer. These flowers give way to small, dark purple to black berries, which are the most prized part of the shrub.
Benefits Of The Elderberry Shrub
Ornamental Value: Besides practical uses, the shrubs are prized for their cosmetic appeal. The clusters of fragrant flowers and dark berries provide visual interest in the garden. The shrub's foliage changes color throughout the seasons, transitioning from green in spring and summer to shades of yellow and red in the fall. This makes it a valuable addition to landscaping projects.
Growing and Care: The shrubs are hardy and adaptable, thriving in various soil types and climates. They prefer full sun to partial shade. Properly pruned shrubs can yield a bountiful harvest of berries.
In conclusion, elderberry shrubs are multifaceted plants with many uses. Their berries and flowers have made their mark in gardens worldwide, making them a beloved addition to many landscapes and households.
Buy Elderberry Shrubs At Wholesale Nursery Co
Received in Good Order
This is our first time ordering plants from Wholesale Nursery and simply are very with their proficiency.
We received the order in a timely manner as promised, the plants were very well packaged and ready for planting.
Angelo D.
Tampa Bay, FL.
ewlderberrry Brush layers
The plants arrived well-packaged and in good condition.
Thanks so much for your review Bruce, we love getting feedback about our plants. We look forward to helping you in the future!
Swamp Willow Brush Layers
Love my trees and the packaging.
Hearing how much you love our trees has brightened up our day! Thank you for the great review you left us, John, and for choosing to shop with us!
Enjoy my native tree
good quality and I will reorder again this fall.
We really appreciate you taking the time to leave us your 4-star review, Dan. It means a lot to the whole team, and we'd love to have you back very soon.
Choosing a selection results in a full page refresh.
Opens in a new window.