🌱 What is Your Planting Zone?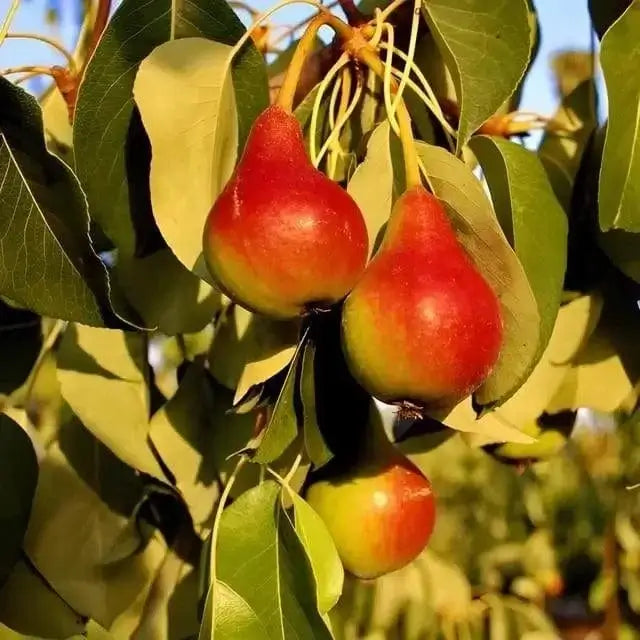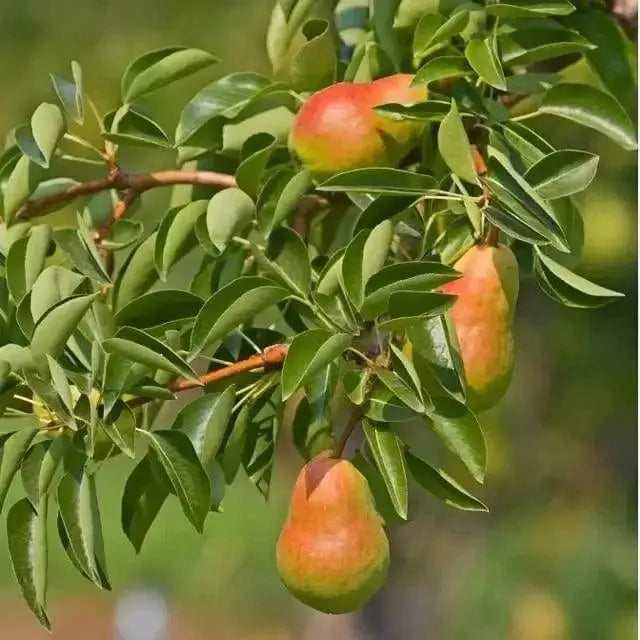 Moonglo Fruiting Pear
Pear Moonglo Fruiting Pear is a species of fruit-bearing tree in the Rosaceae family. It is one of the temperate regions' most widely cultivated and beloved fruit trees worldwide. This species is celebrated for its succulent and sweet-tasting fruits, which are commonly referred to as pears.
The deciduous tree typically reaches 10 to 20 meters when mature. It has a pyramidal or oval-shaped canopy with shiny green leaves that change shades of red and yellow in the autumn, creating a beautiful display of fall foliage. The tree blooms in early spring with clusters of white or pinkish flowers attractive to pollinators like bees.
The fruit it produces is typically pear-shaped, although there is significant variation in size, shape, and color among different cultivars. Common pear varieties include Bartlett, Anjou, Bosc, and Comice, each with unique flavor and texture. European pears are known for their smooth, juicy flesh and distinctive sweet taste, varying from mildly sweet to very sweet.
Moonglo Fruiting Pear's Fruit Is Delicious And Nutritious
Cultivating them requires a temperate climate with cold winters for proper fruit development. The pear trees are typically grown in orchards, where they can thrive under controlled conditions. They require well-drained soil, adequate sunlight, and regular pruning to maintain shape and promote fruit production.
In conclusion the tree is a cherished fruit-bearing tree known for its delectable fruits and ornamental qualities. It has a rich history of cultivation and is enjoyed by people worldwide for its sweet and juicy pears, making it a favorite in gardens, orchards, and kitchens alike.
Buy Moonglo Fruiting Pear At Wholesale Nursery Co
Choosing a selection results in a full page refresh.
Opens in a new window.